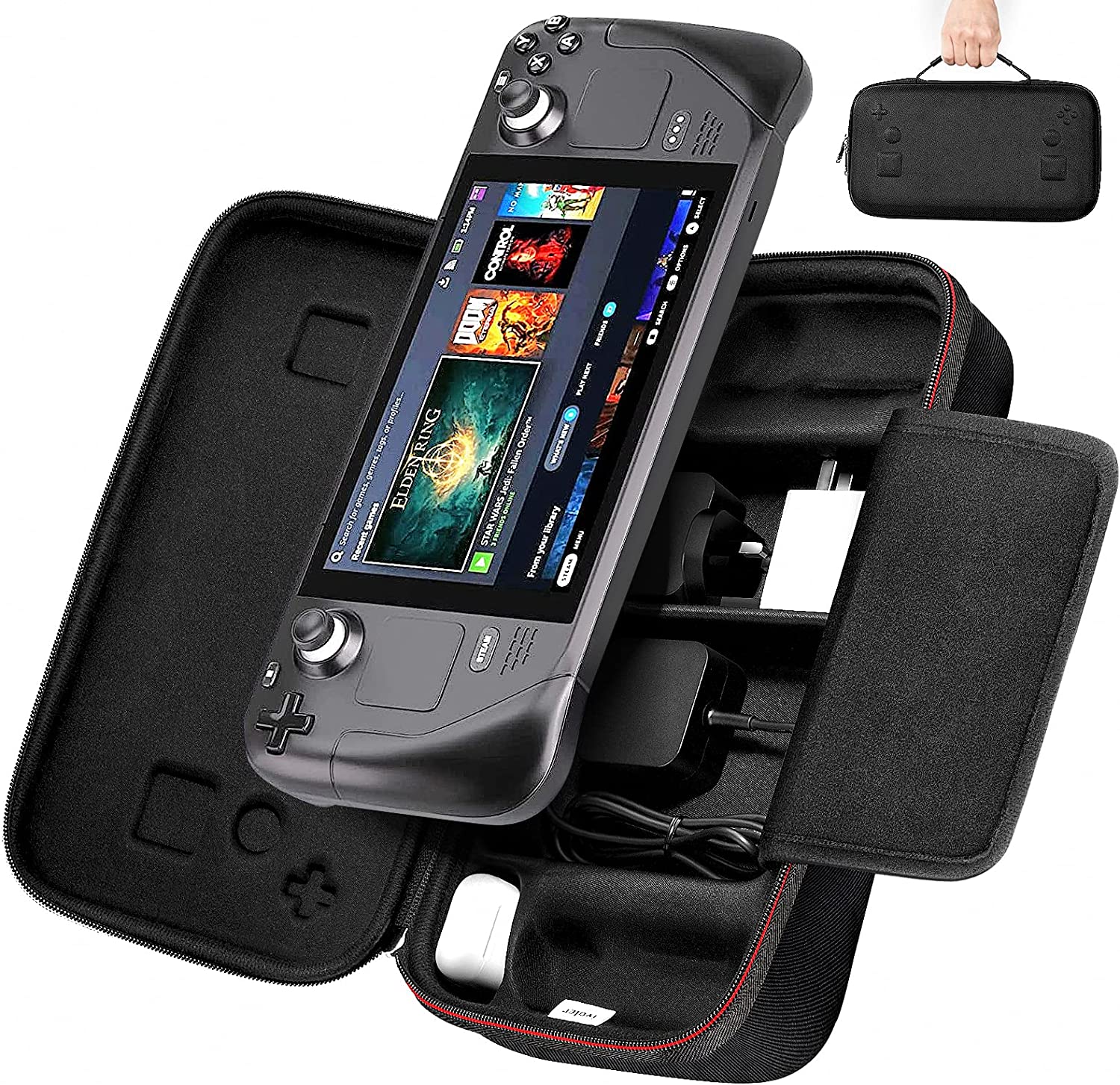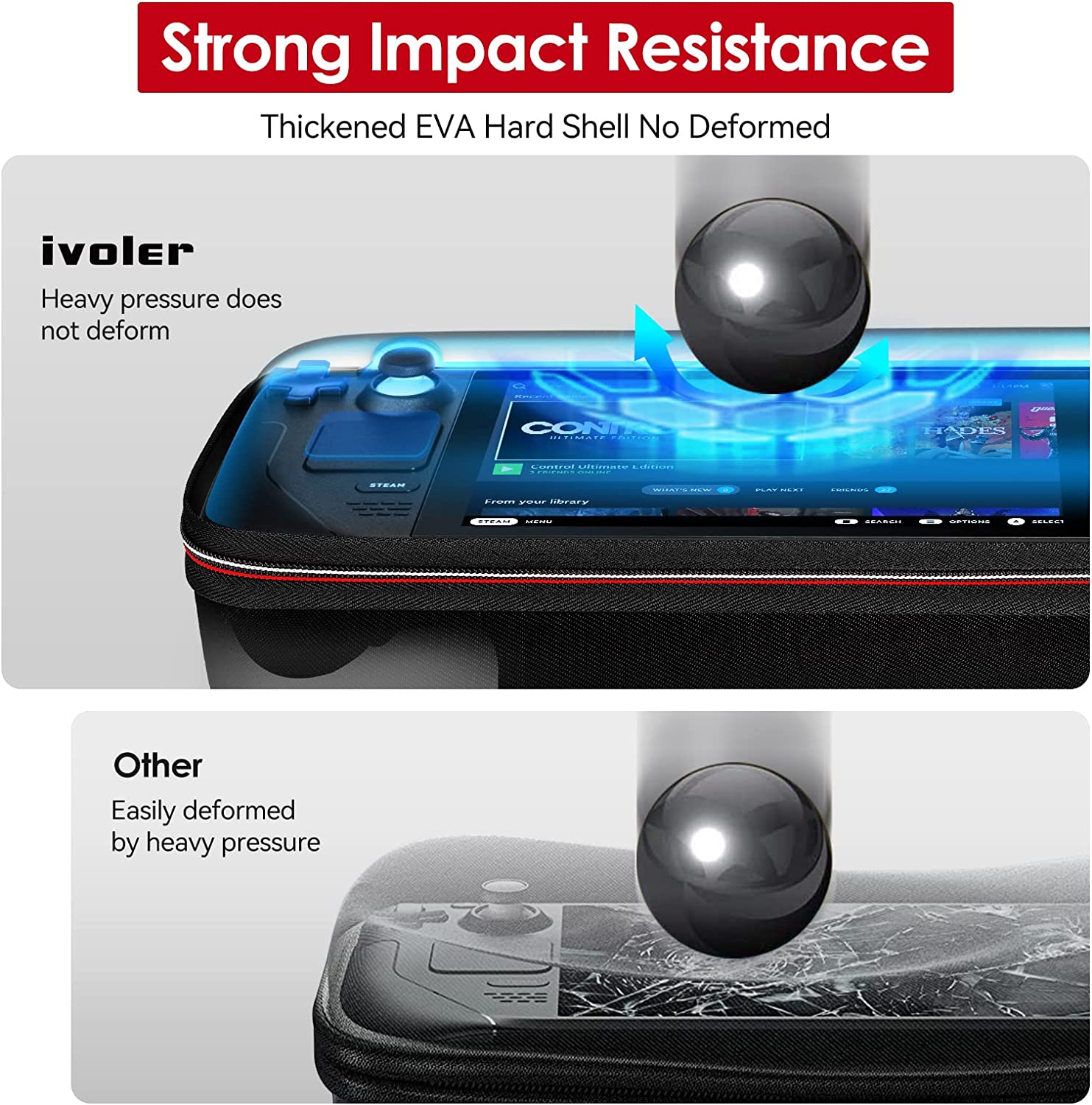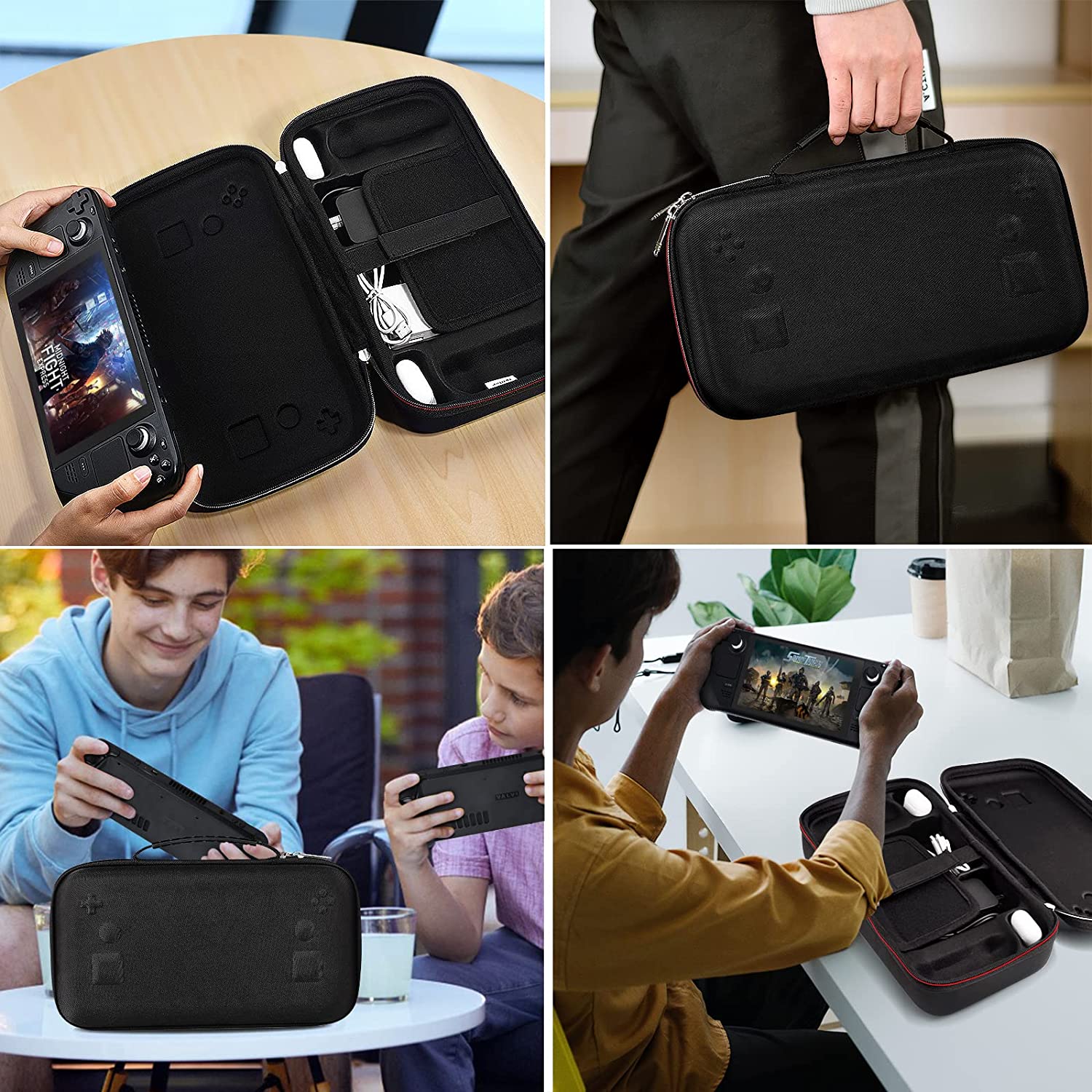 iVoler Steam Deck Case to Store and Carry Vavle Steam Deck and Accessories
【Steam Deck Carrying Case】This iVoler carrying case is specially designed for Steam Deck, which provides safe daily protection, sturdy and durable. Make you convenient to store and travel friendly.

【Large Storage】Built-in upgrade storage space, which can be put into original AC charger, small power bank, earphones and other accessories. Plenty of space to easily put the steam deck without removing the protective case.

【Multiple Protection】Our iVoler Steam Deck Carry Case uses a thickened EVA shell to resist external extrusion, effectively preventing collisions and falls. With groove design, it will not press on the handle. The built-in fleece compartment protects the screen from scratches.

【Handheld and Fixed】Reinforced handle and won't fall off. Velcro straps inside keep the body in place. You can use it to take your steam deck and accessories anywhere.

【Double Zipper Design】The zipper is smooth and easy to open and close when using. A good closure ensures that accessories do not fall out. Hidden chain to prevent rust and beautiful design.