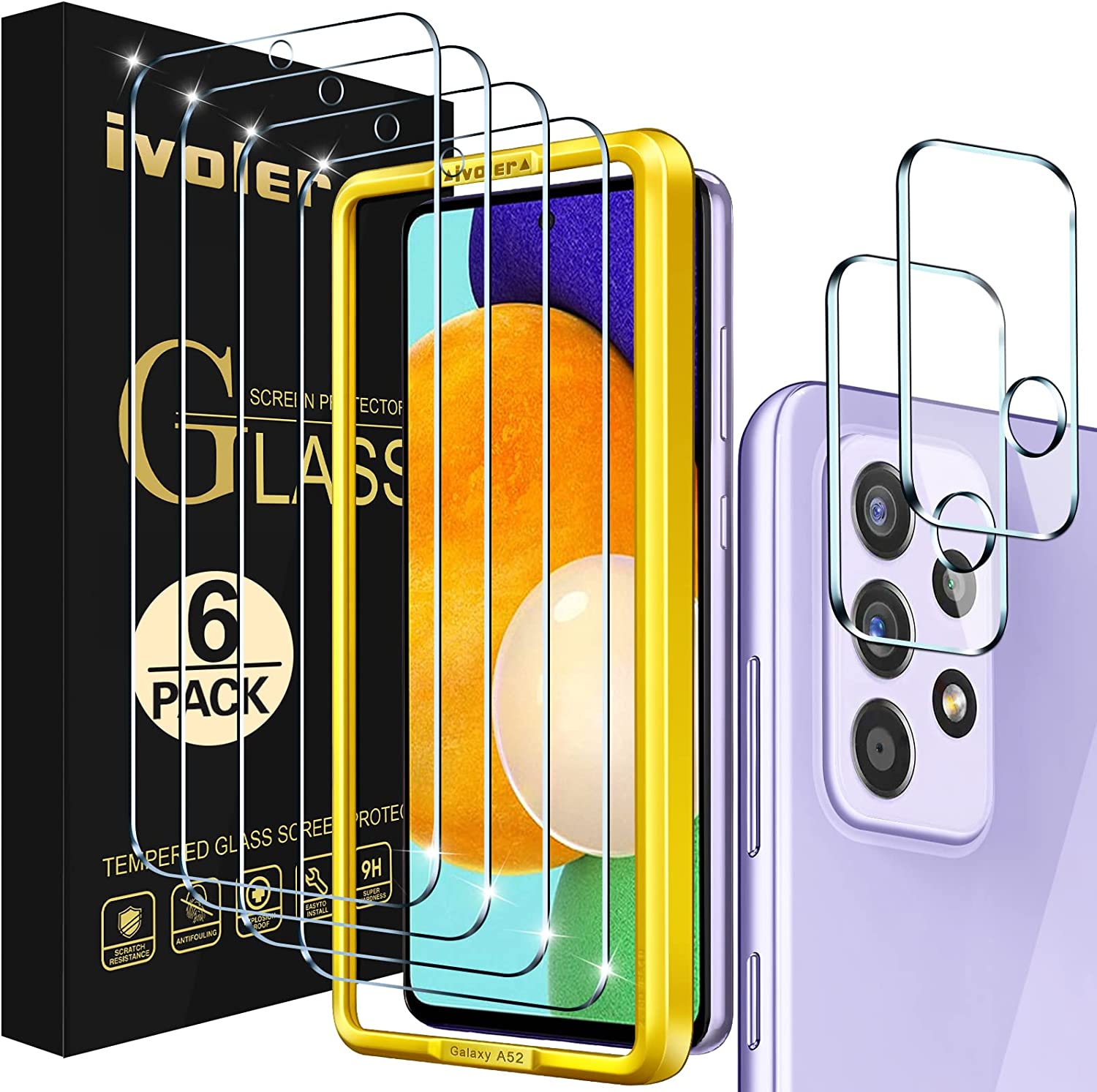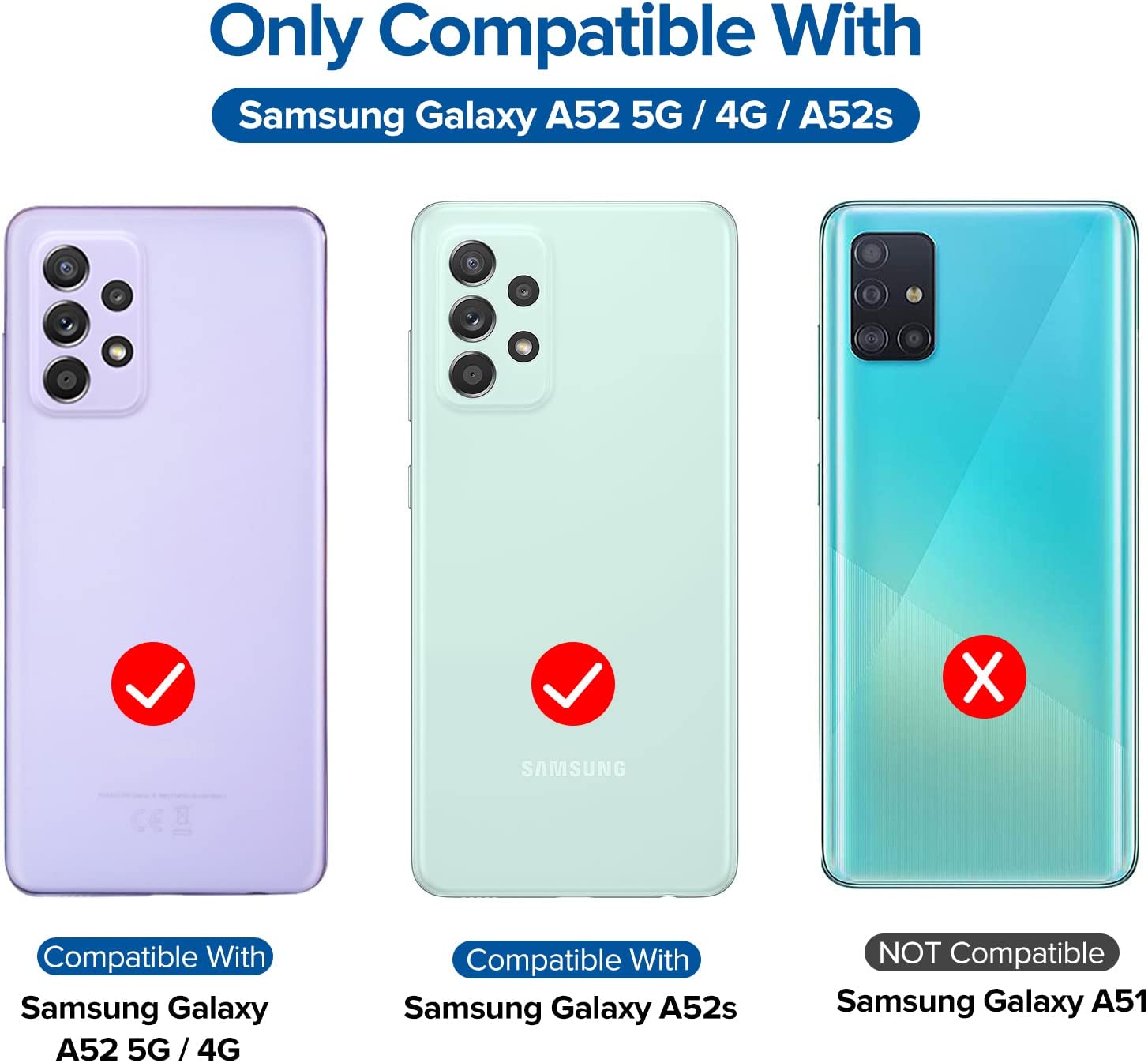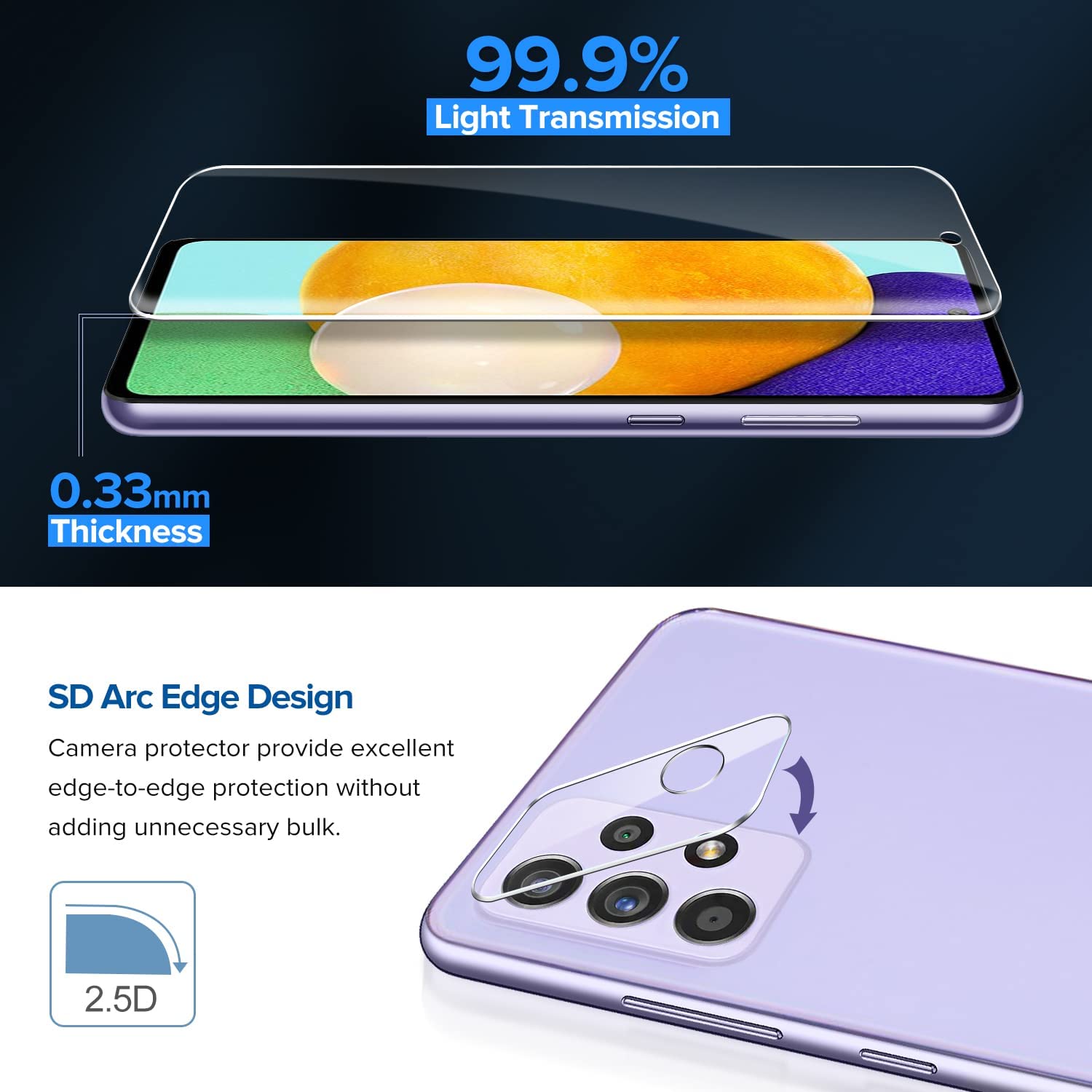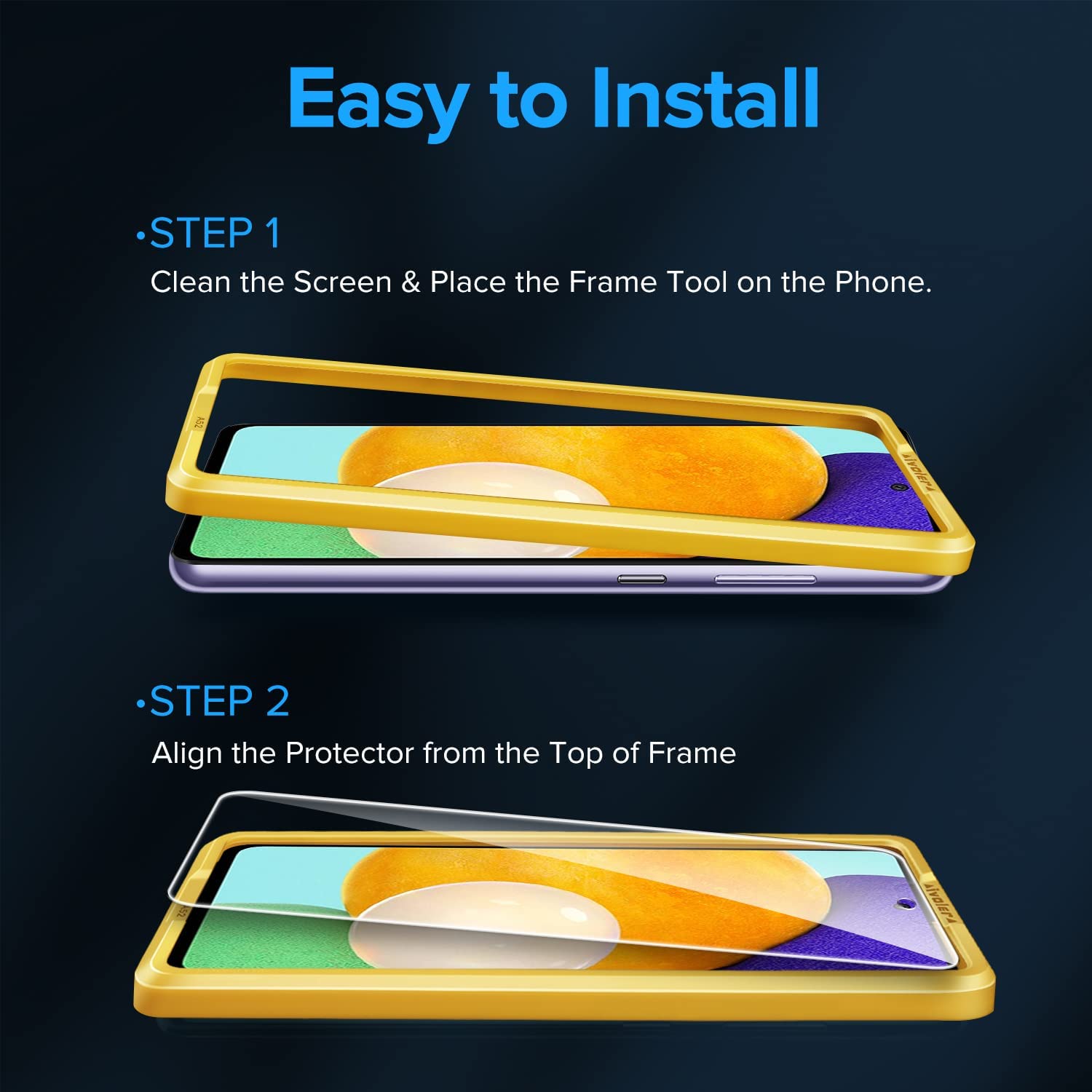 [4+2 Pack] iVoler Screen Protector for Samsung Galaxy A52 5G&4G/ A52s 5G
iVoler Screen Protector compatible for Samsung Galaxy A52 5G 6.5inch and Samsung Galaxy A52 4G 6.5inch. Our screen protector with alignment frame Easy installation Protects your screen protector perfectly in all aspects.

Made with high transparent and ultra-clear featured which brings you clear visual experience, high quality 0.33mm thick premium tempered glass screen protector ensures quick response and 100% accurate touch on the screen. Precise technique makes the screen protector fit the screen firmly.

iVoler Perfect screen protector resists Waterproof, dust-free, fingerprint-free. The screen protector with 9H level hardness protects your screen from dirt, drops or scratche, providing reliable protection without affecting taking photos and shooting videos.

AR technology and night shooting function: The camera lens protector are designed for samsung galaxy a52 phone, using augmented reality "seamless" fusion new technology, with enhanced light transmission function, the design of the flash hole position, even if the flash is turned on at night , it can be 99.99 % Guarantee the original quality of photos and videos.

iVoler Tempered screen protector is easy to install. Follow the instruction, clean the screen with the supplied alcohol cloth and dry cloth, and then lower the new screen cover into place. If you take the right approach and make sure the screen is clean, there will be no annoying bubbles.