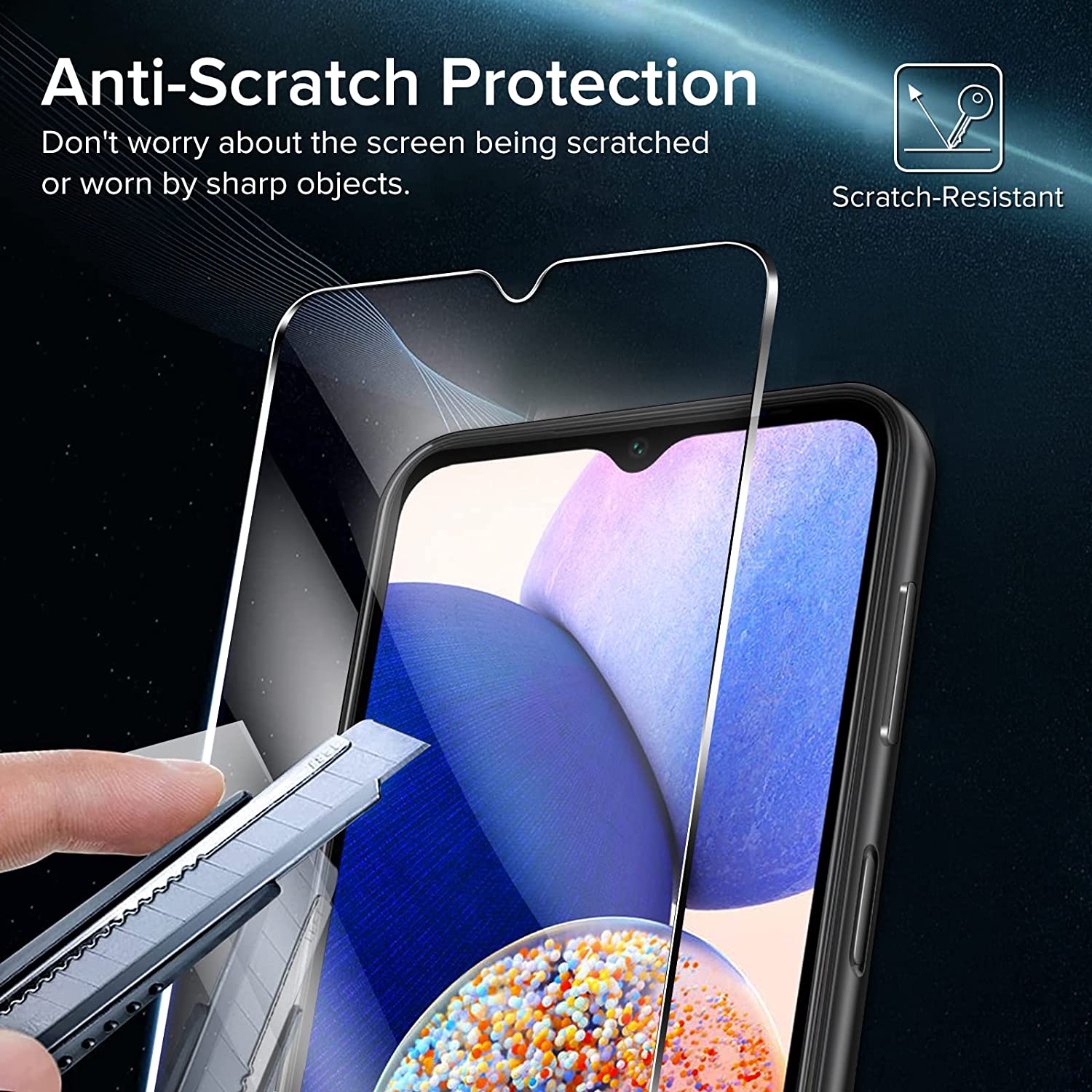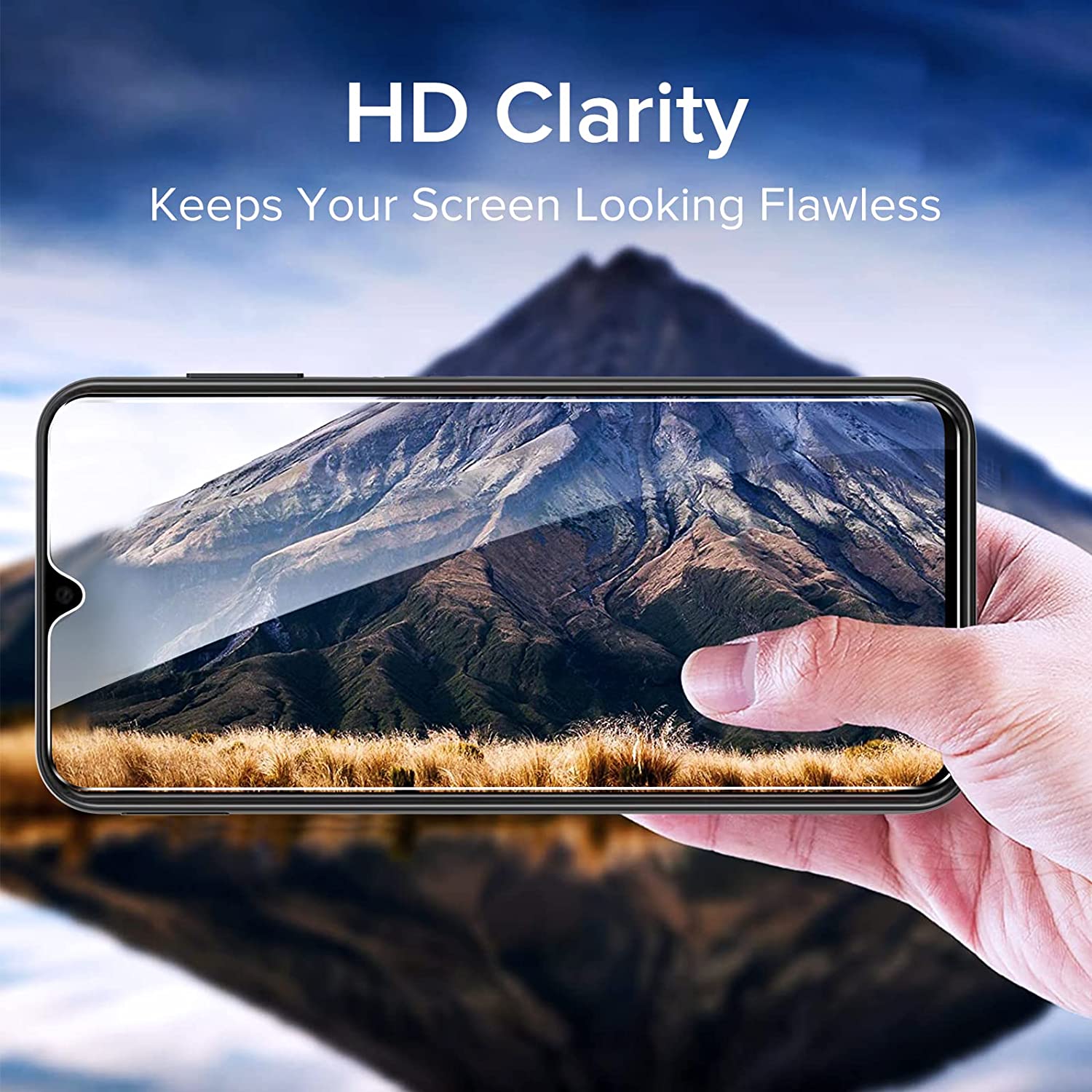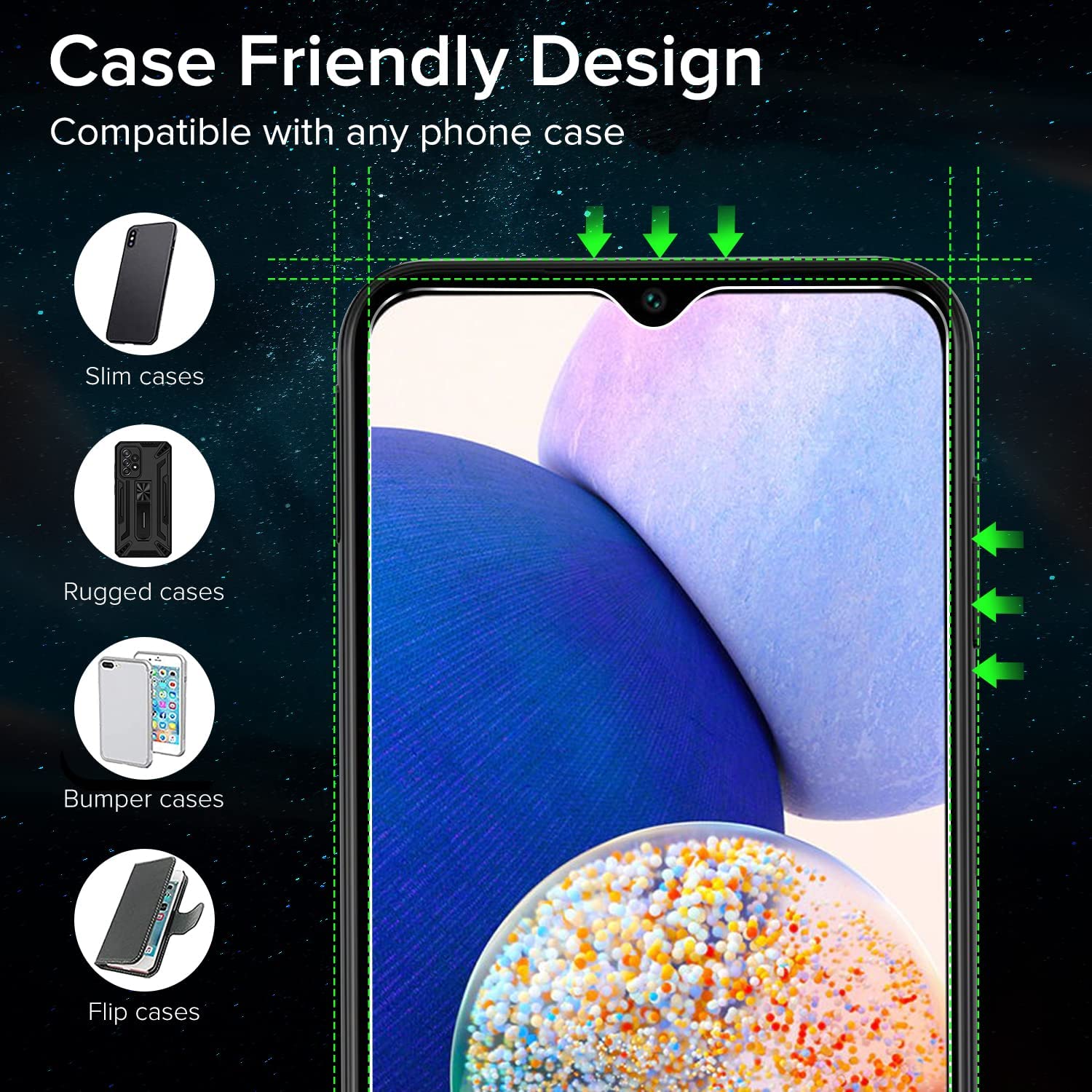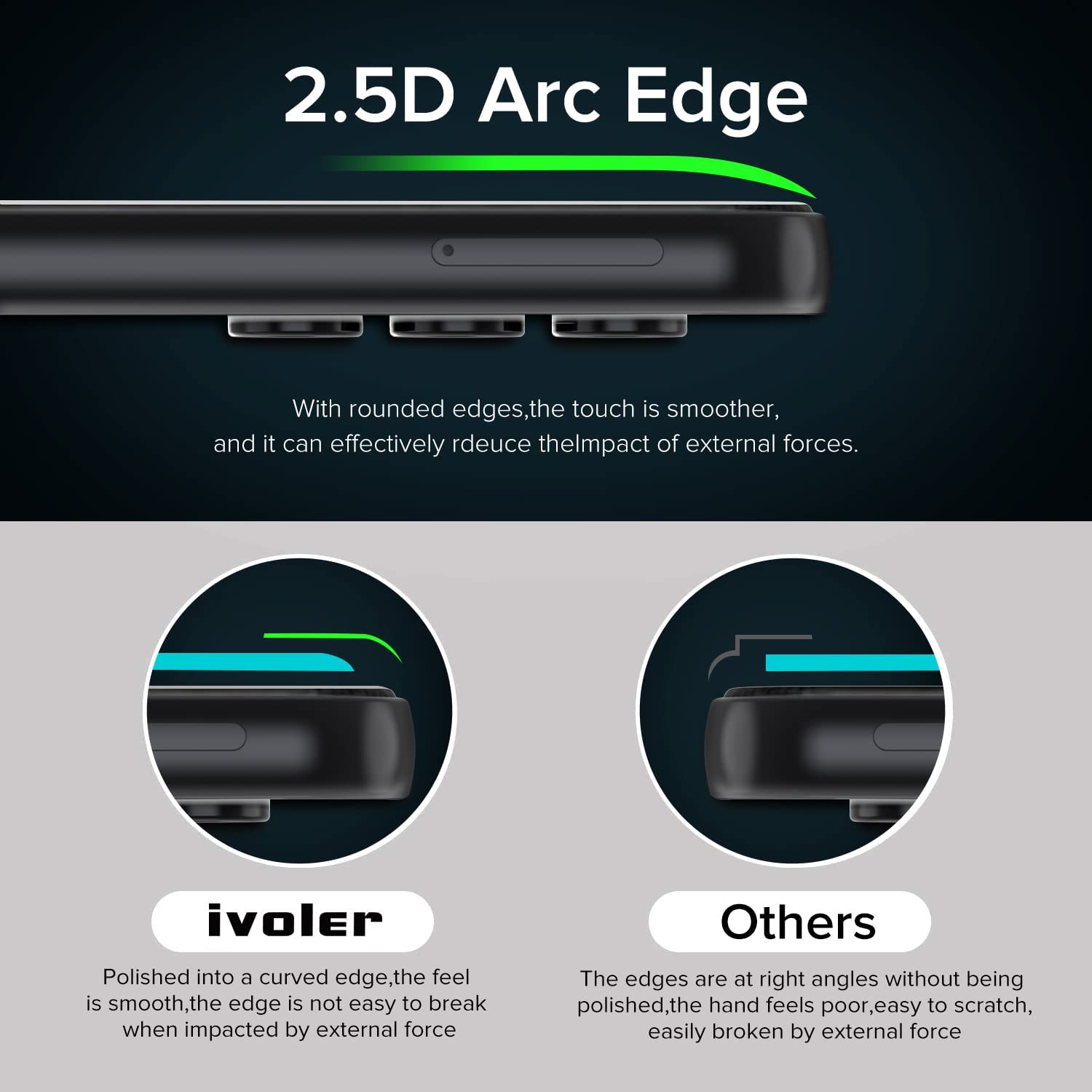 ivoler 3 Pack Screen Protector Tempered Glass for Samsung Galaxy A14
iVoler Screen Protector is compatible with Samsung Galaxy A14 5G/4G 6.6inch and Our screen protector with an alignment frame for Easy installation Protects your screen protector perfectly in all aspects.

Made with highly transparent and ultra-clear features which bring you a clear visual experience, high quality 0.33mm thick premium tempered glass screen protector ensures quick response and 100% accurate touch on the screen. Precise technique makes the screen protector fit the screen firmly.

Made from high-quality tempered glass for maximum scratch protection and no residue when removed,9H hardness, 99.99% HD clarity, and maintains the original touch experience.

iVoler Perfect screen protector resists Waterproof, is dust-free, and fingerprint-free. The screen protector with 9H level hardness protects your screen from dirt, drops or scratches.

Contains: 3 x tempered glass screen protectors for Samsung Galaxy A14 5G/4G; 3 x cleaning dry/wet wipes; 3 x dust removal stickers; 1 x installation instructions.1X installation Frame. If the screen protector you received has cracks, please contact us first, we provide free replacement and a 100% satisfaction guarantee.