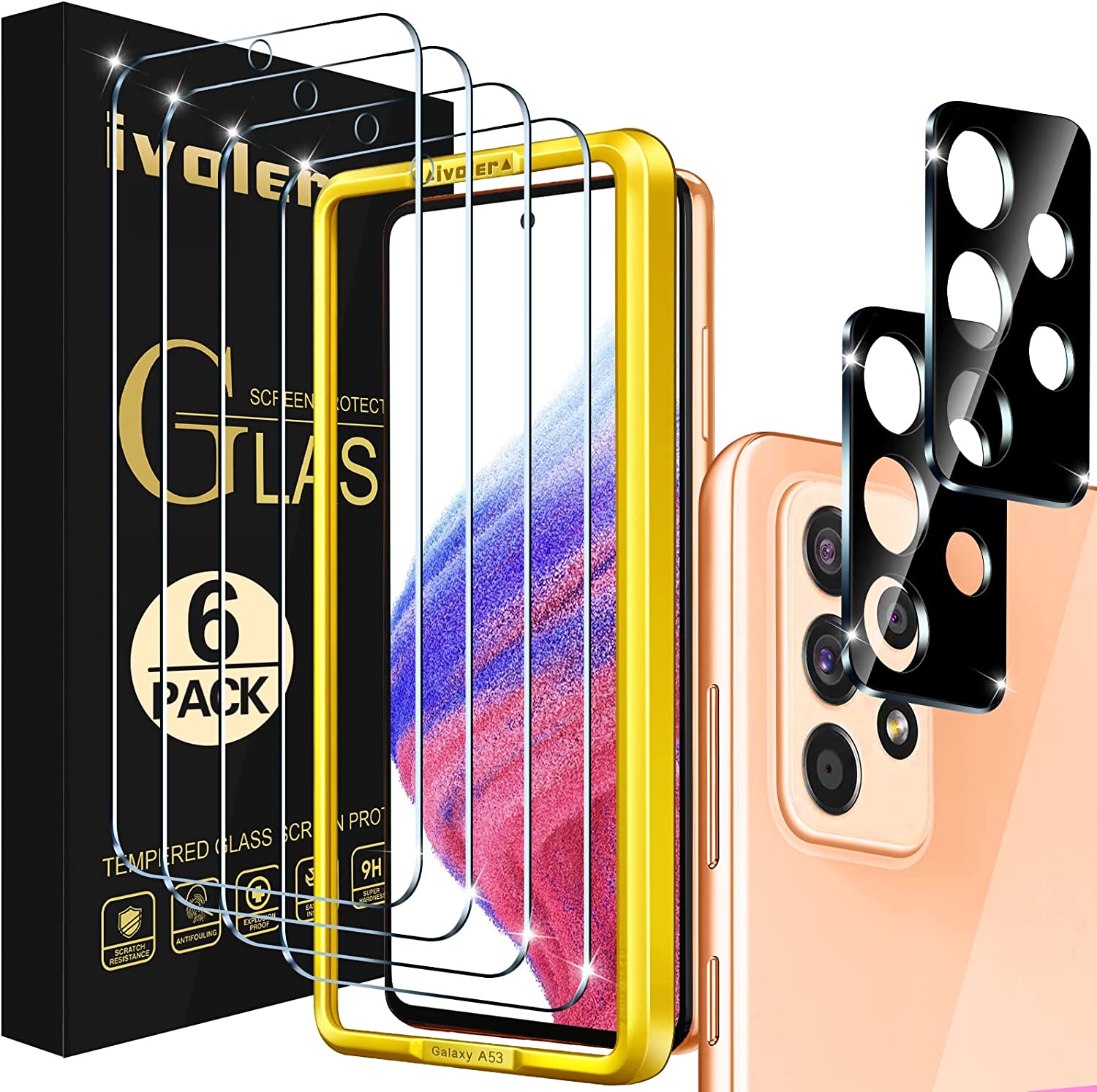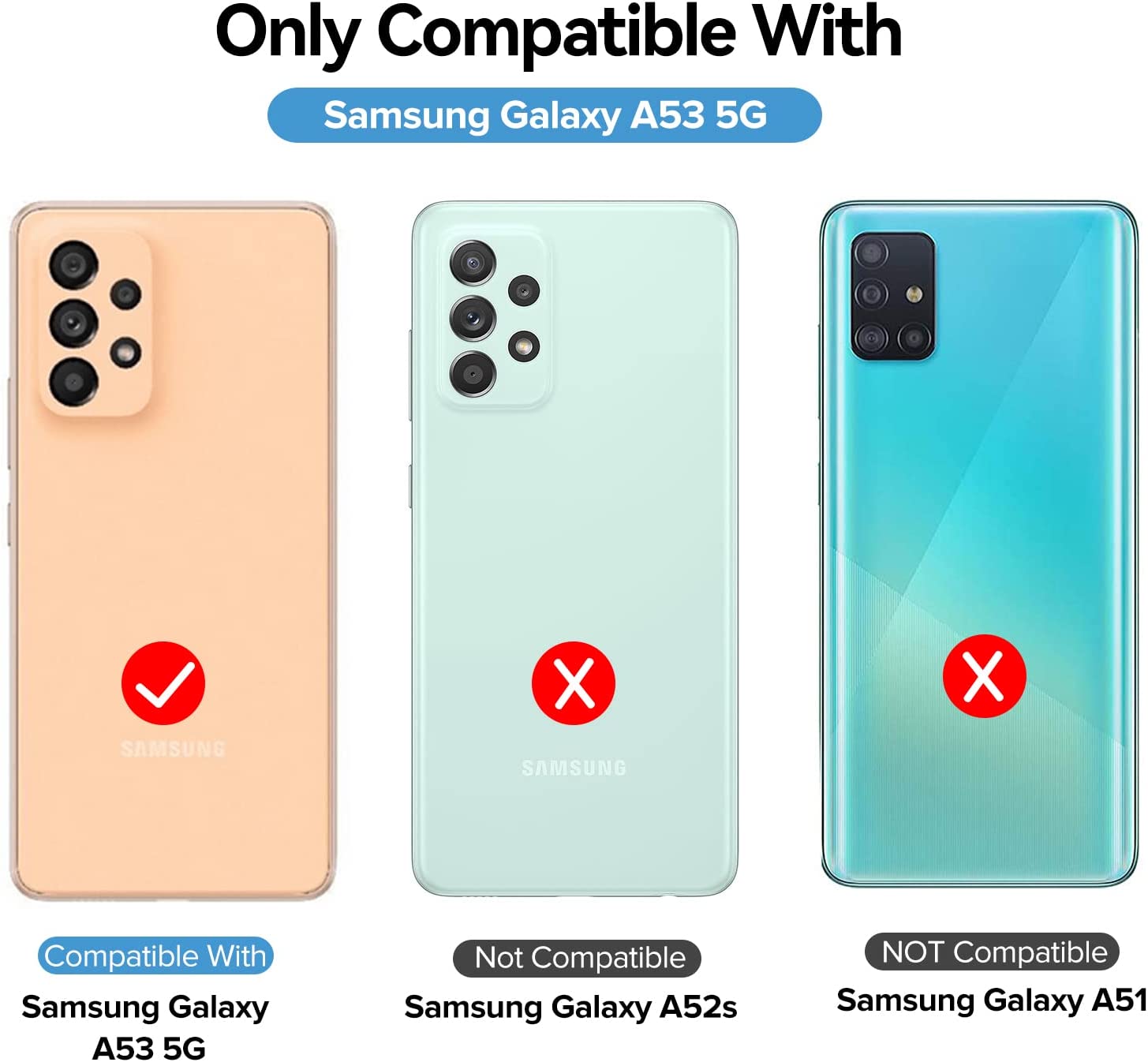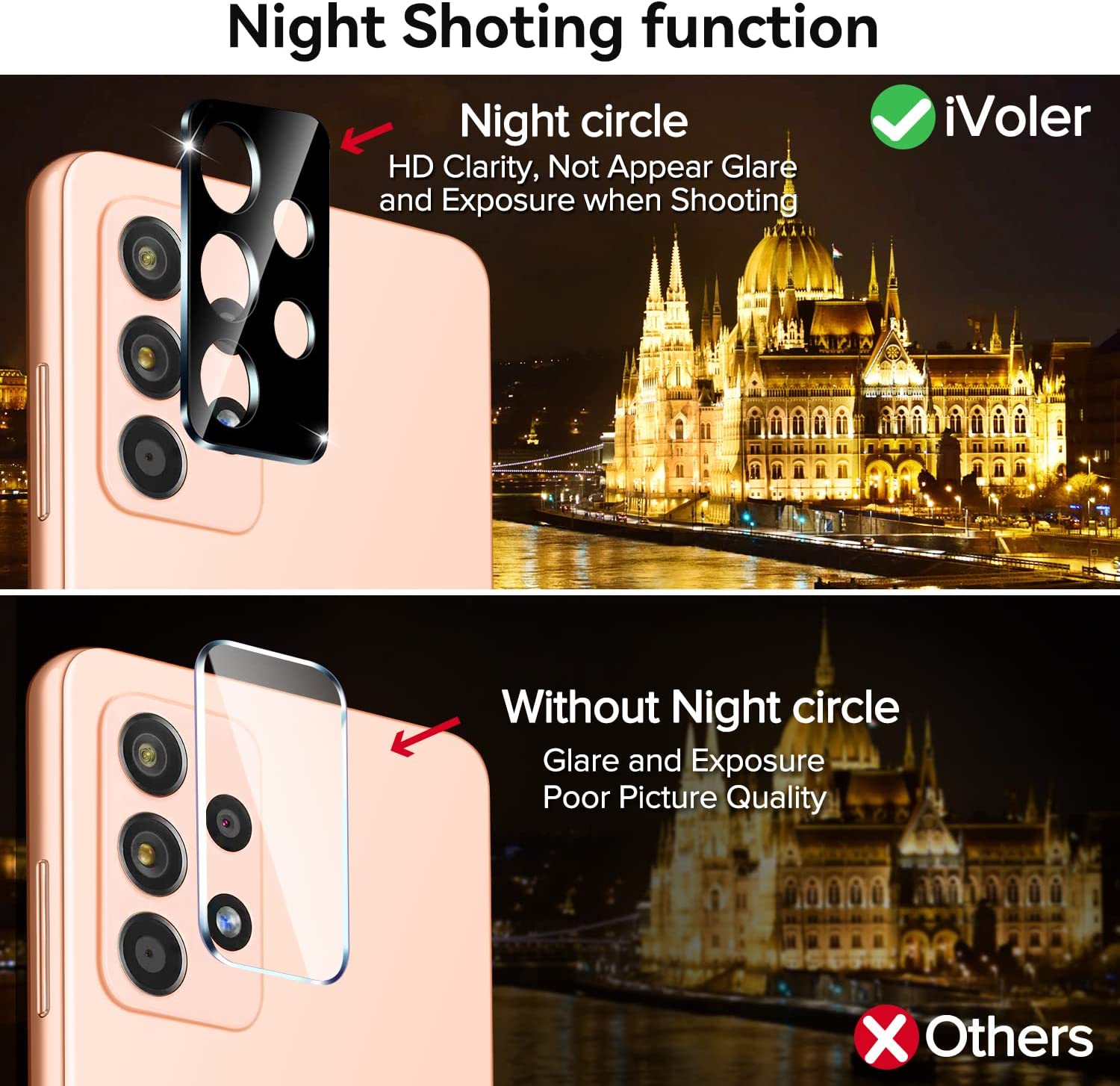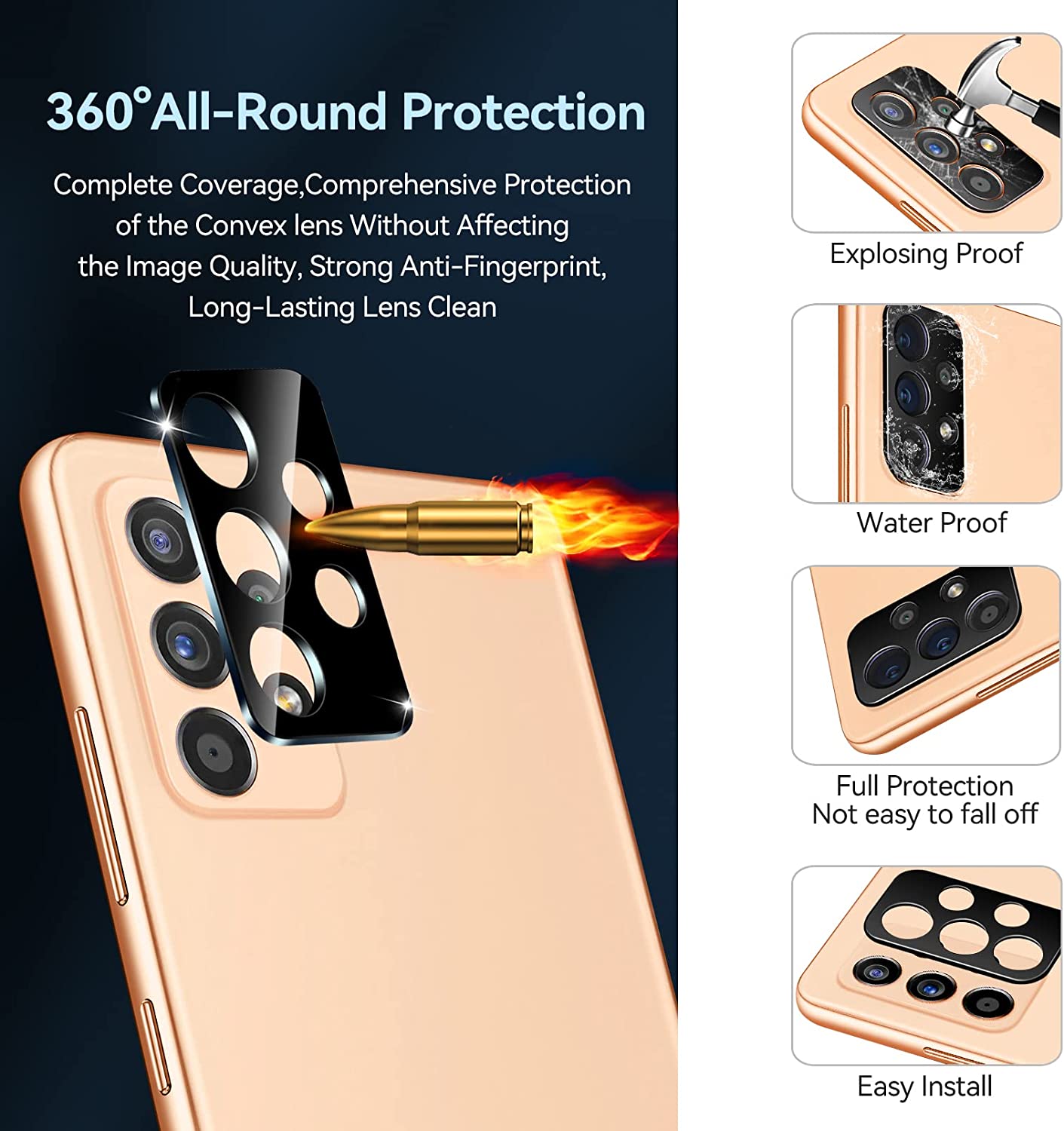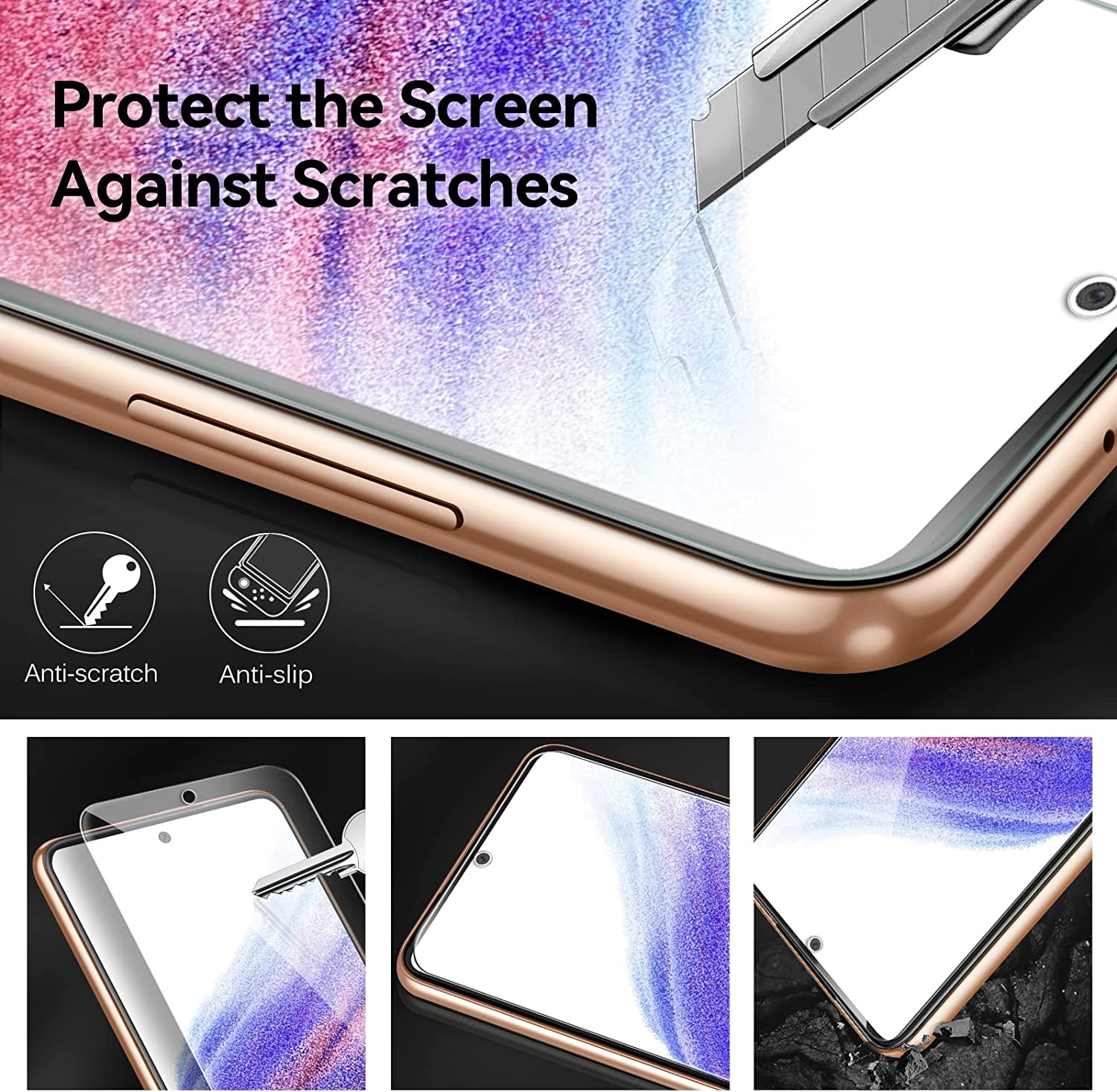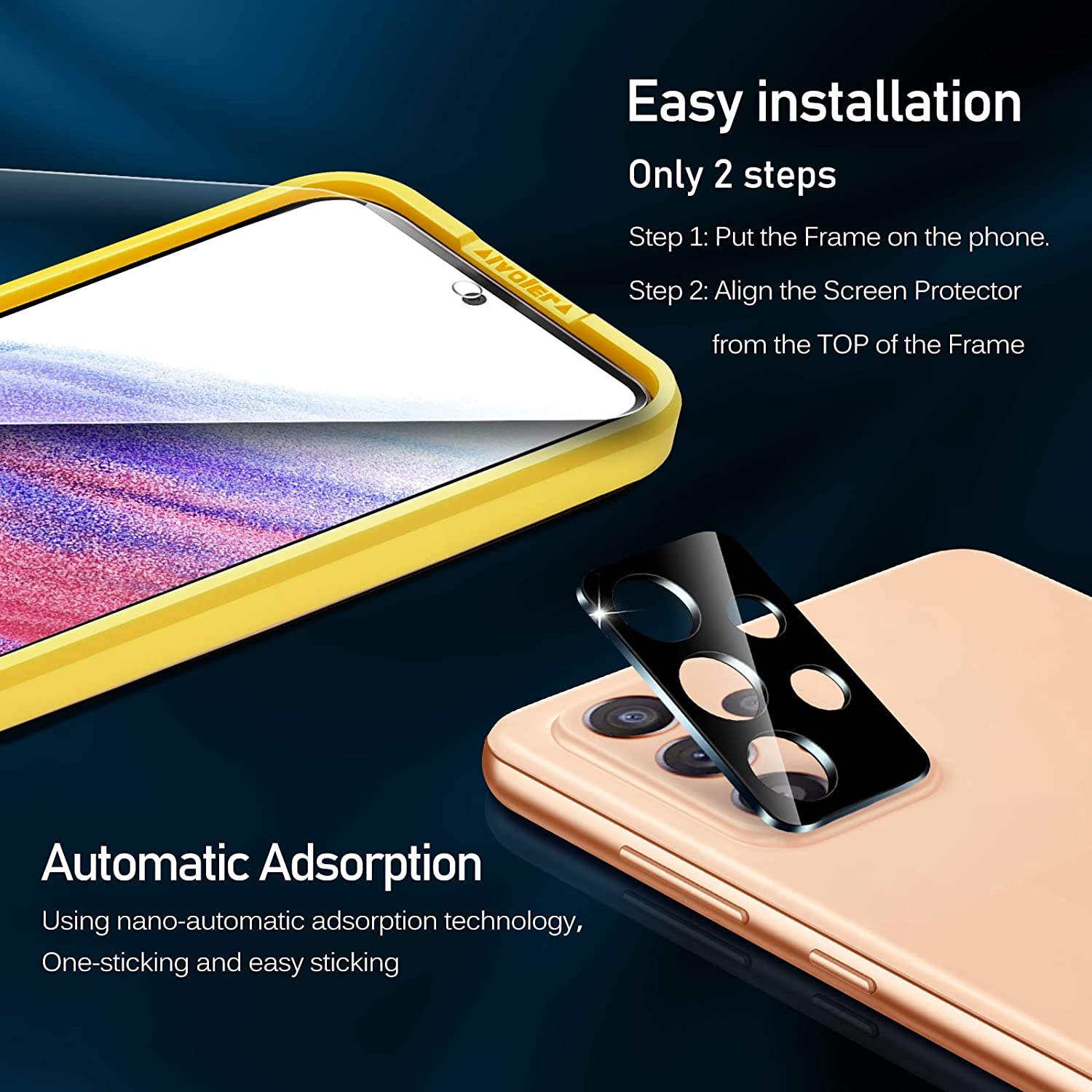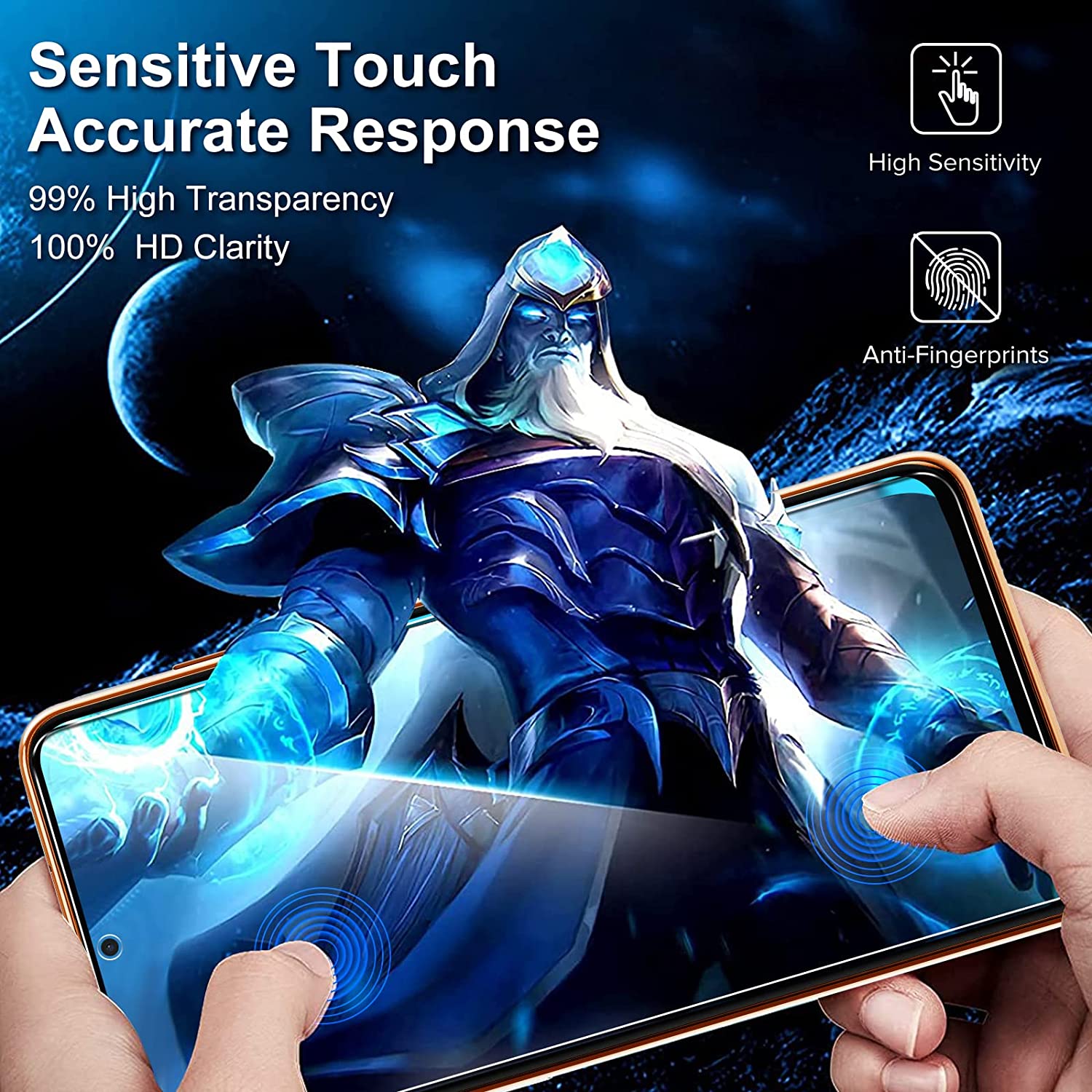 ivoler [4+2 Pack] Screen Protector for Samsung Galaxy A53
Special Design:iVoler Screen Protector compatible for Samsung Galaxy a53 5G/4G 2022 Released, NOT fit for other model. Please check your phone model before purchasing. Before installation, please watch our installation guide and use the Alignment frame to ensure the screen protector installed better, wish have a better using experience.

Ultra-Clear & High-Definition :iVoler screen protector is made with high transparent featured which maintaining 99.99% response sensitivity and 99.99% optical-grade light transmittance, effectively blocking and filtering ultraviolet rays, and enhancing the visibility of the screen. Featured with 0.33mm ultra-thin thick screen protector has strong adhesion on the screen.

AR technology and night shooting function: The camera lens protector are designed for samsung galaxy a53 phone, using augmented reality "seamless" fusion new technology, with enhanced light transmission function, the design of the flash hole position, even if the flash is turned on at night , it can be 99.99 % Guarantee the original quality of photos and videos.

Anti-Fingerprint : The surface of the protective film is treated with Anti-Fingerprint Coating and a plasma oleophobic coating, which is very smooth, effectively prevent fingerprints from sweat and oily smudges, making the screen very easy to clean, helping you get rid of some annoying things in daily use.

Include: 4x Screen protector, 2x Camera Lens Protector,1x Alignment Frame. Edge to edge full screen protector protection, Protect the edge of the phone screen is not easily damaged, and provides comprehensive protection for your phone. If you have any questions, you can contact us directly, we will offer you a suitable solution within 1 business day !