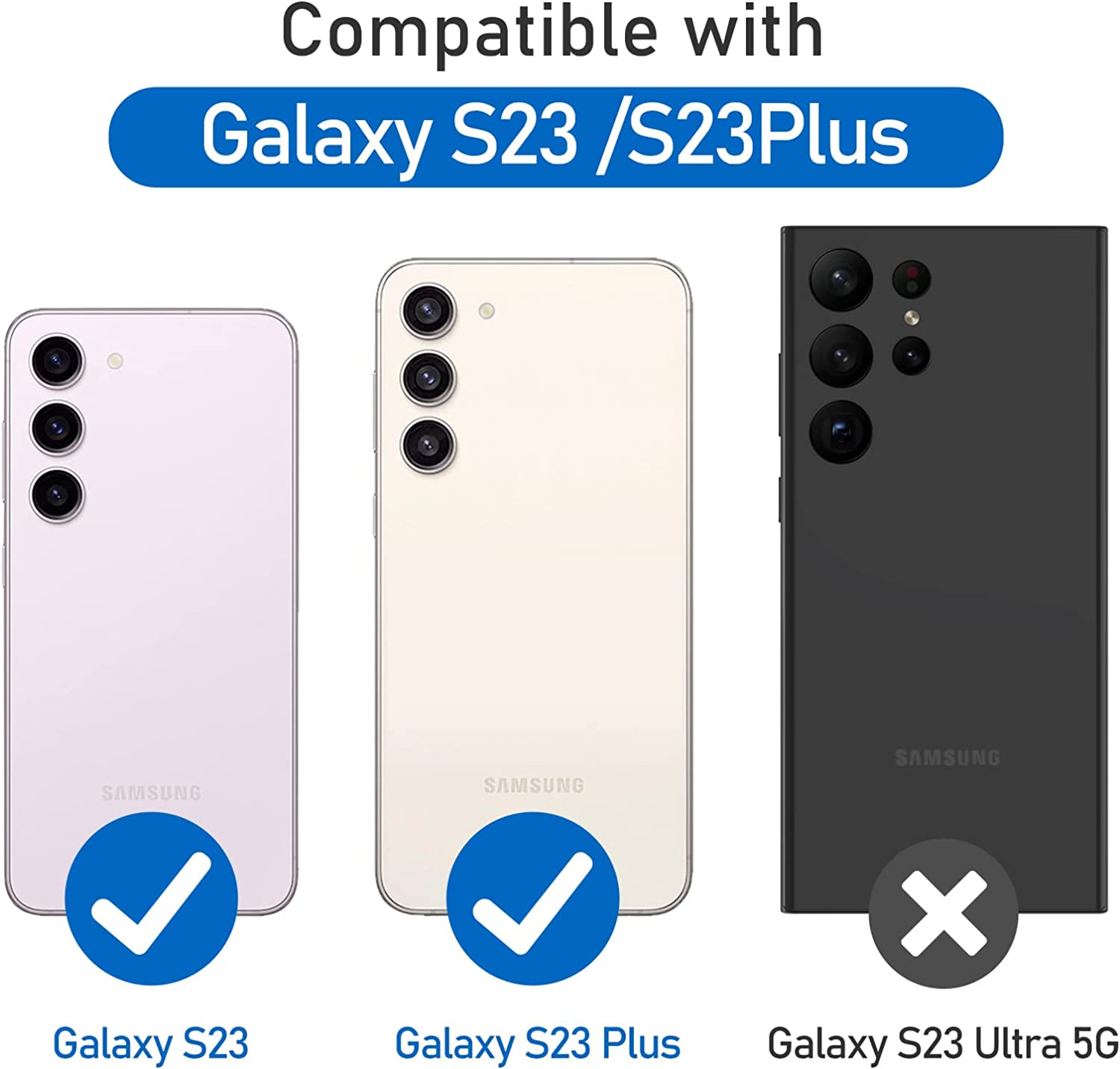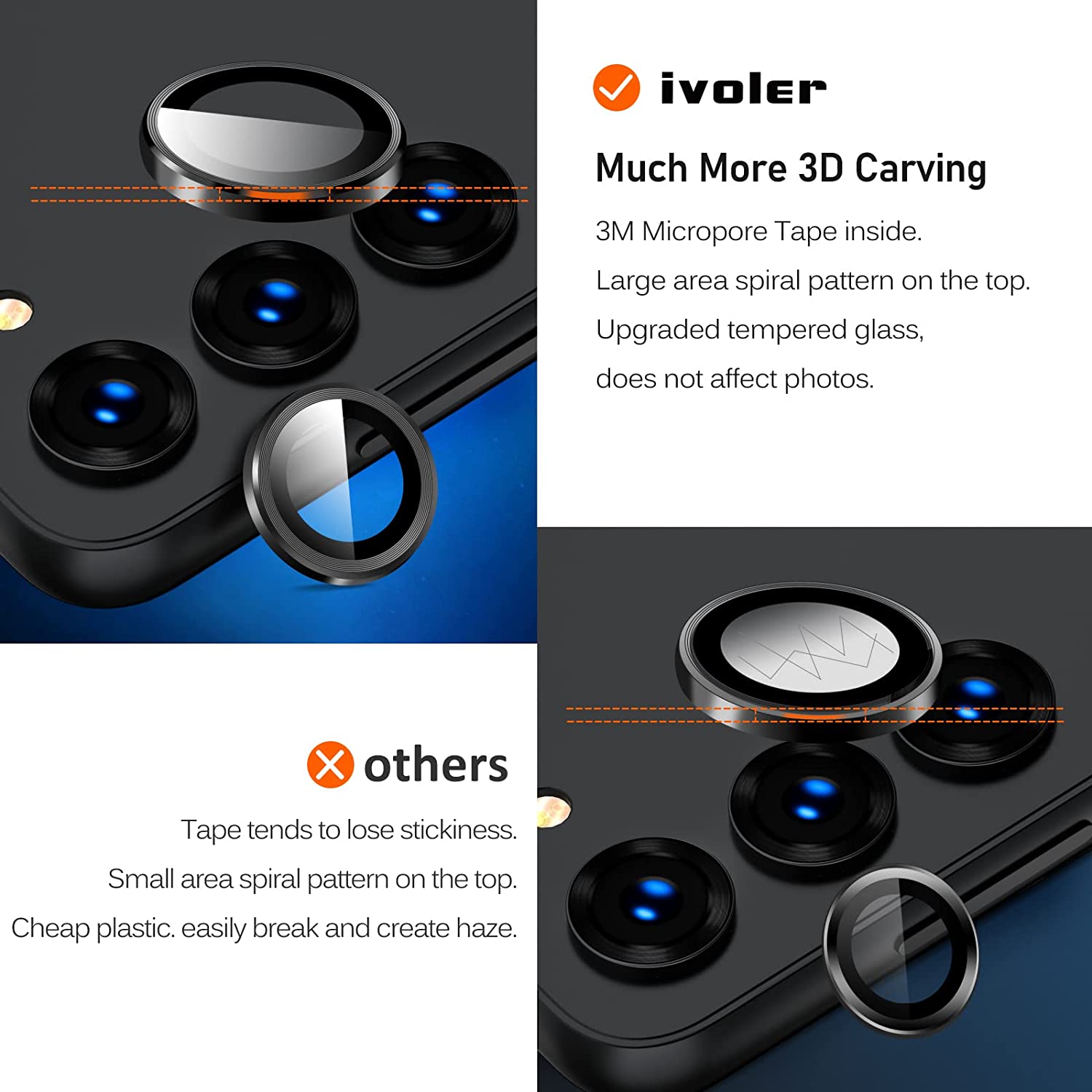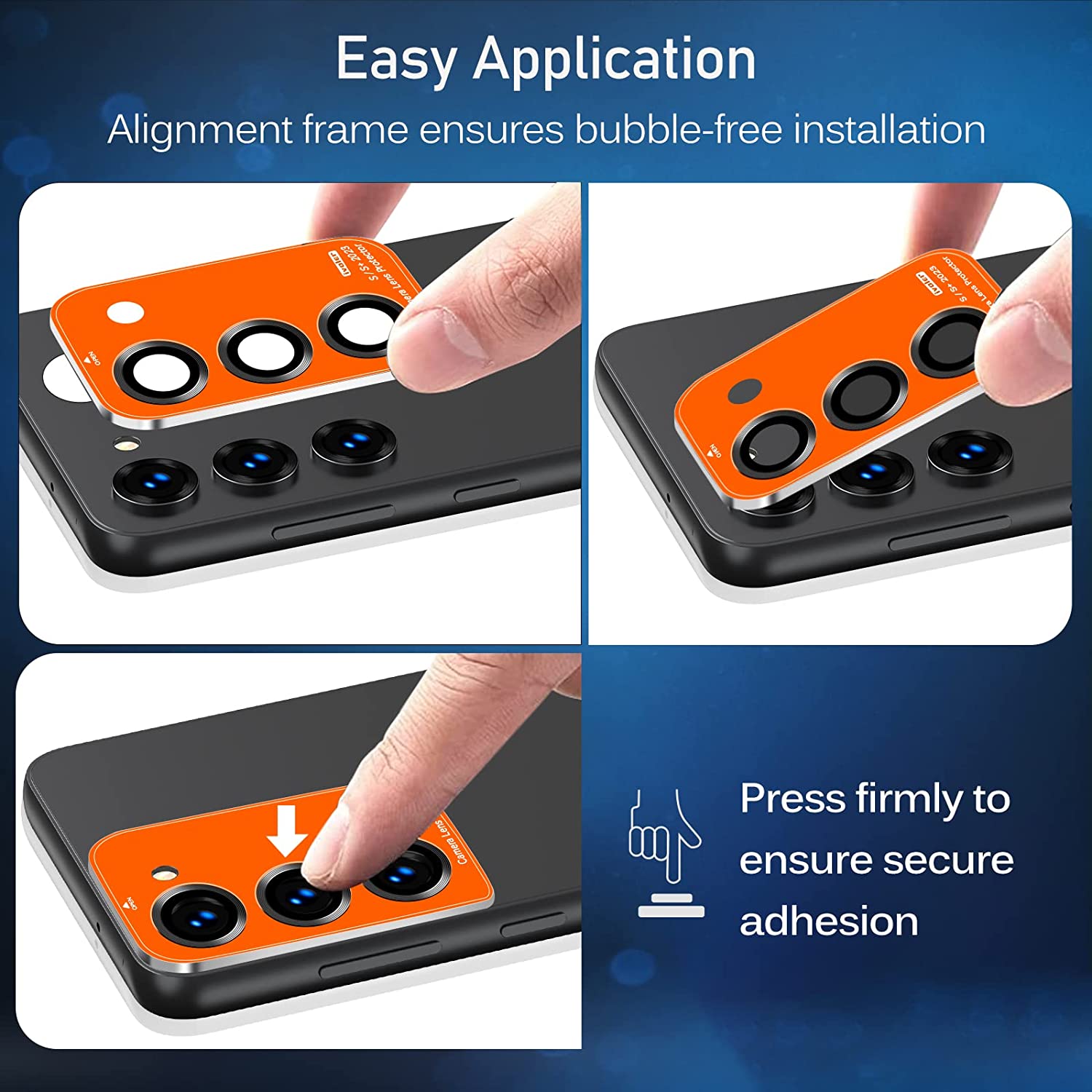 ivoler Camera Lens Protector for Samsung Galaxy S23 6.1'' &S23 Plus 6.6'' (2023)
For Samsung Galaxy S23 &S23 Plus Accessories: Provide you with more comprehensive mobile phone protection, Real machine openings, the picture is clearer, metal materials are better camera lens protected for Samsung Galaxy S23 (6.1 inch)/ Samsung Galaxy S23 Plus (6.6 inch).

[Included Easy Removal Tool]: It's also equipped with a camera lens protector easy removal tool to easily remove it without damaging the phone lens or your fingers.

Does not Affect Taking Photos Even at Night:The High Clear 9H tempered glass is highly transparent. No influence for Samsung Galaxy S23 &S23 Plus original amazing image performance. No residue, No fog, No blue light is caused when using flash.

Full Coverage & Full Protection: Space titanium alloy materials more wear-resistant and stronger, High picture quality and Light enough, will not affect the phone pixels, Full coverage design, prevent broken screen, prevent dust from entering the camera lens gap

Case Friendly & High Definition:The camera cover only designed for Samsung Galaxy S23 &S23 Plus .Suitable for almost phone case. iVoler choose 9H hard tempered glass and 99.99% optical-grade light transmittance,effectively blocking and filtering ultraviolet rays,will not effect the quality of photograph.

Easy Installation & Bubble Free Alignment: Come with installation kit.Easily install and no any bubble nor fogs.The unique design of our lens protector snaps precisely and securely into place.