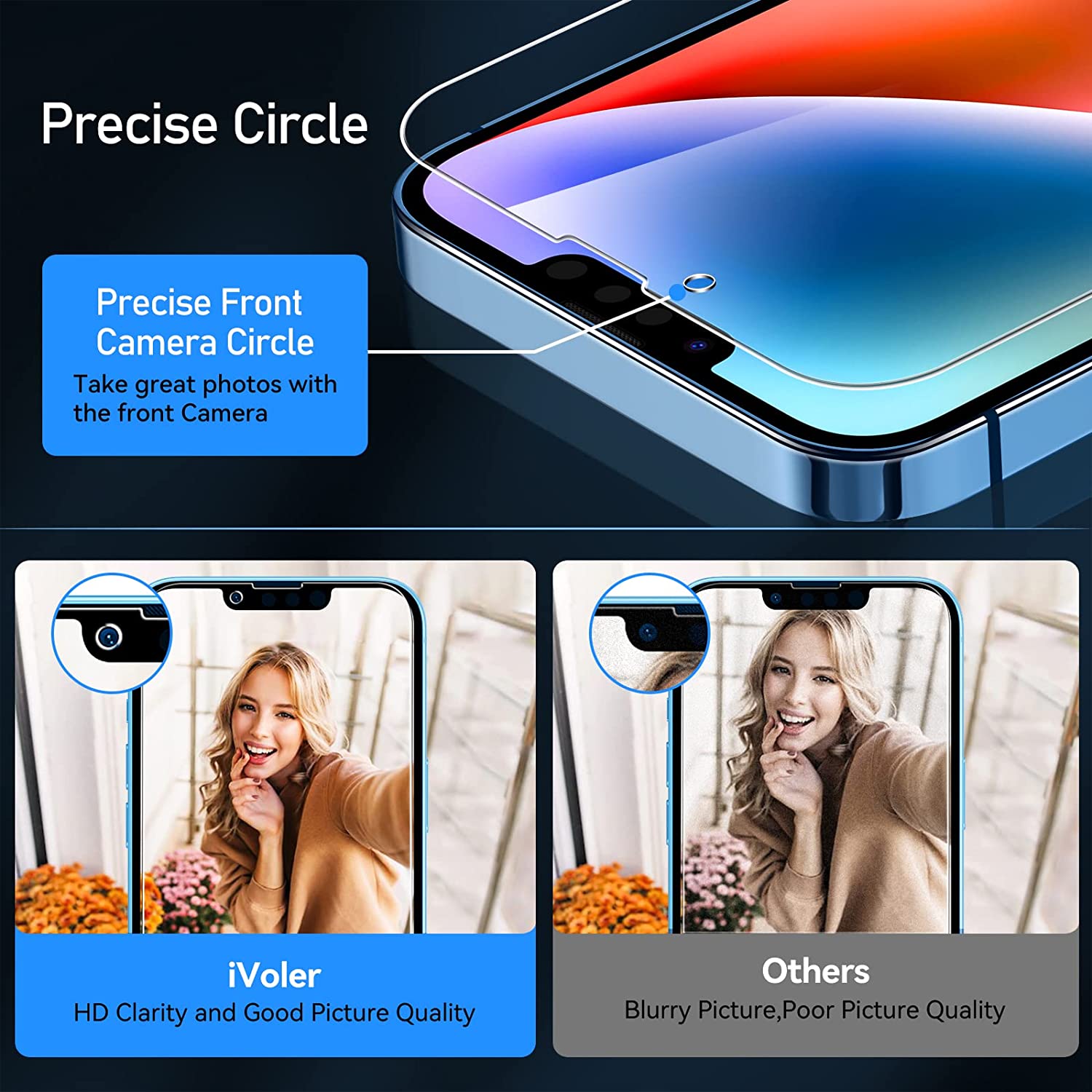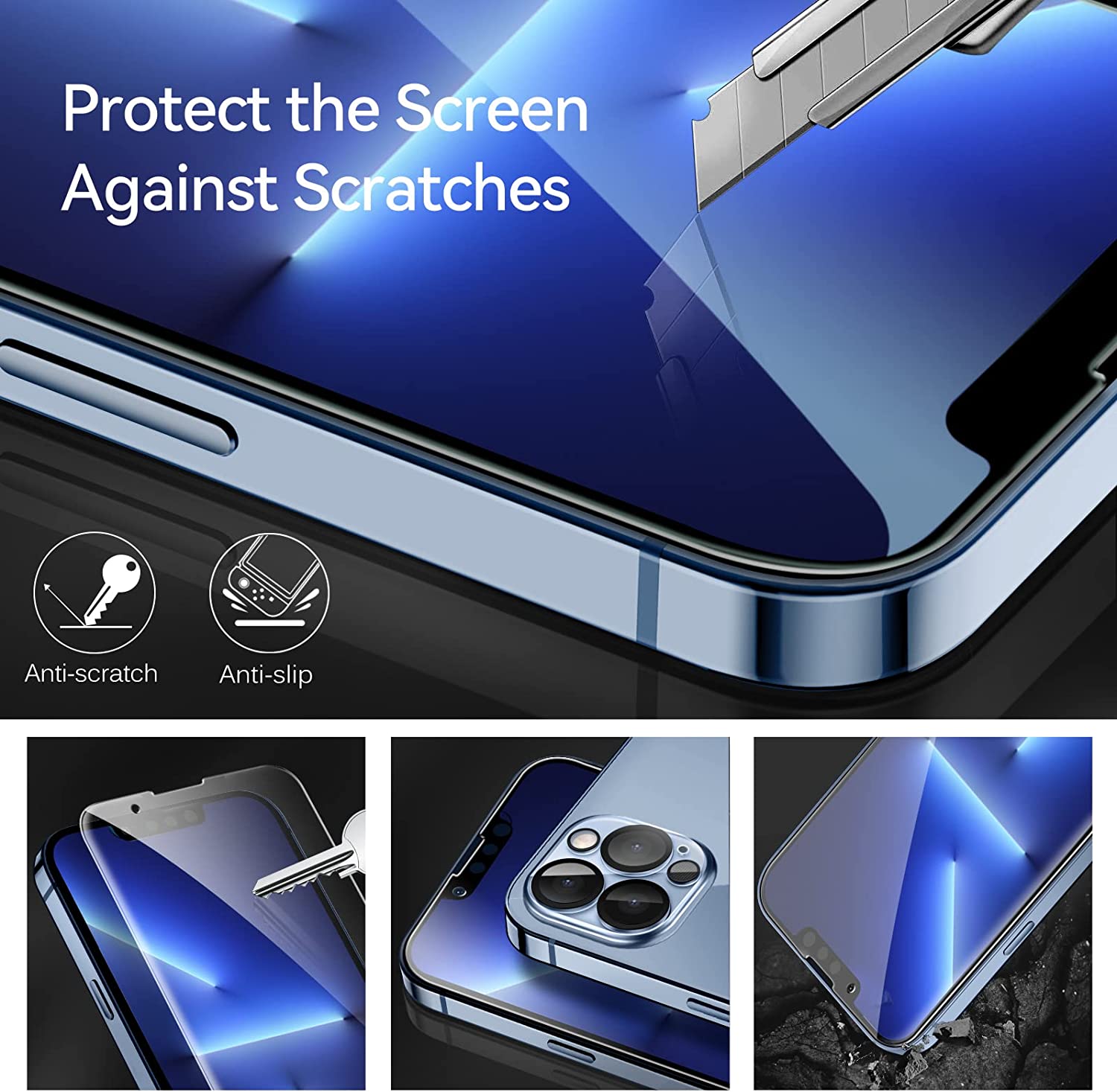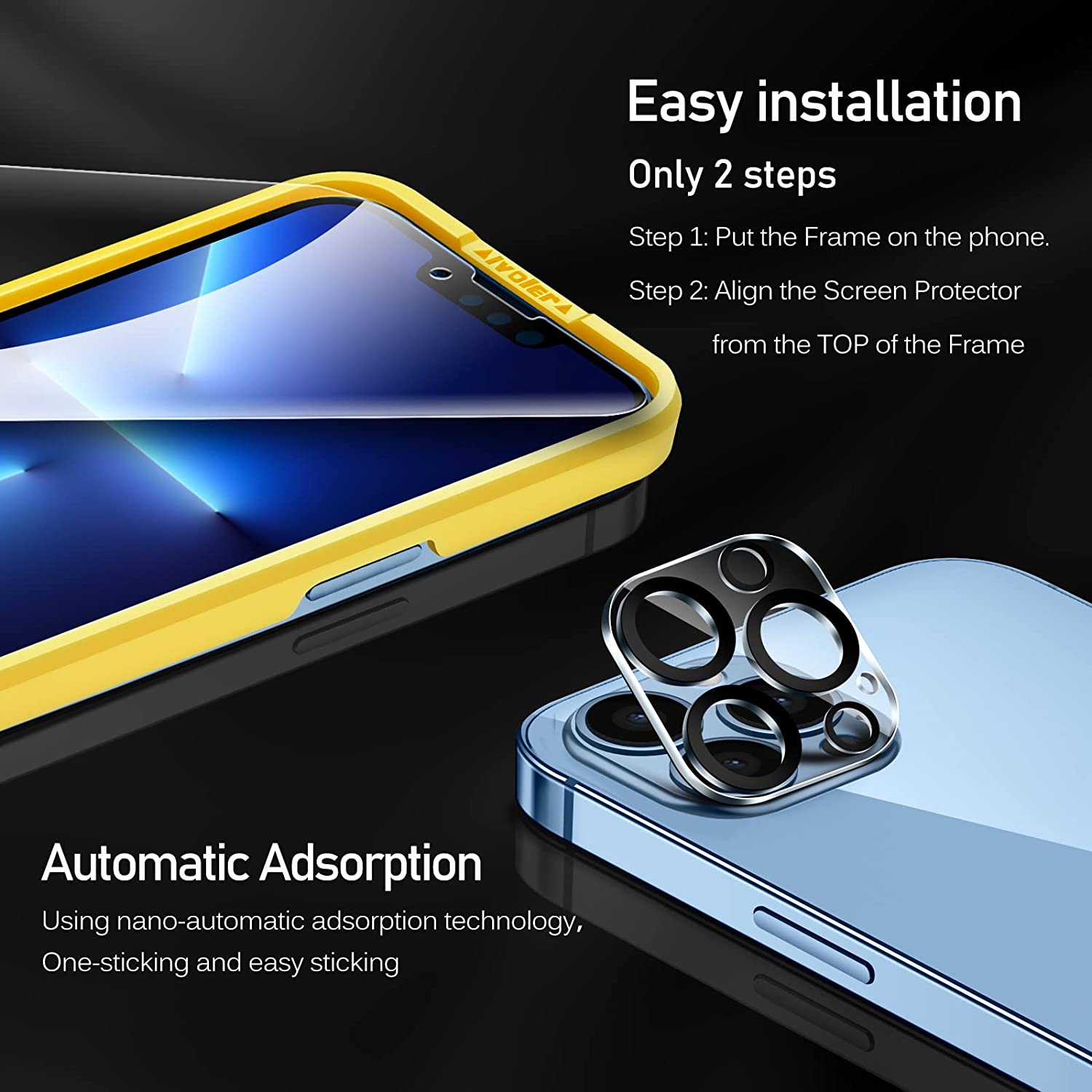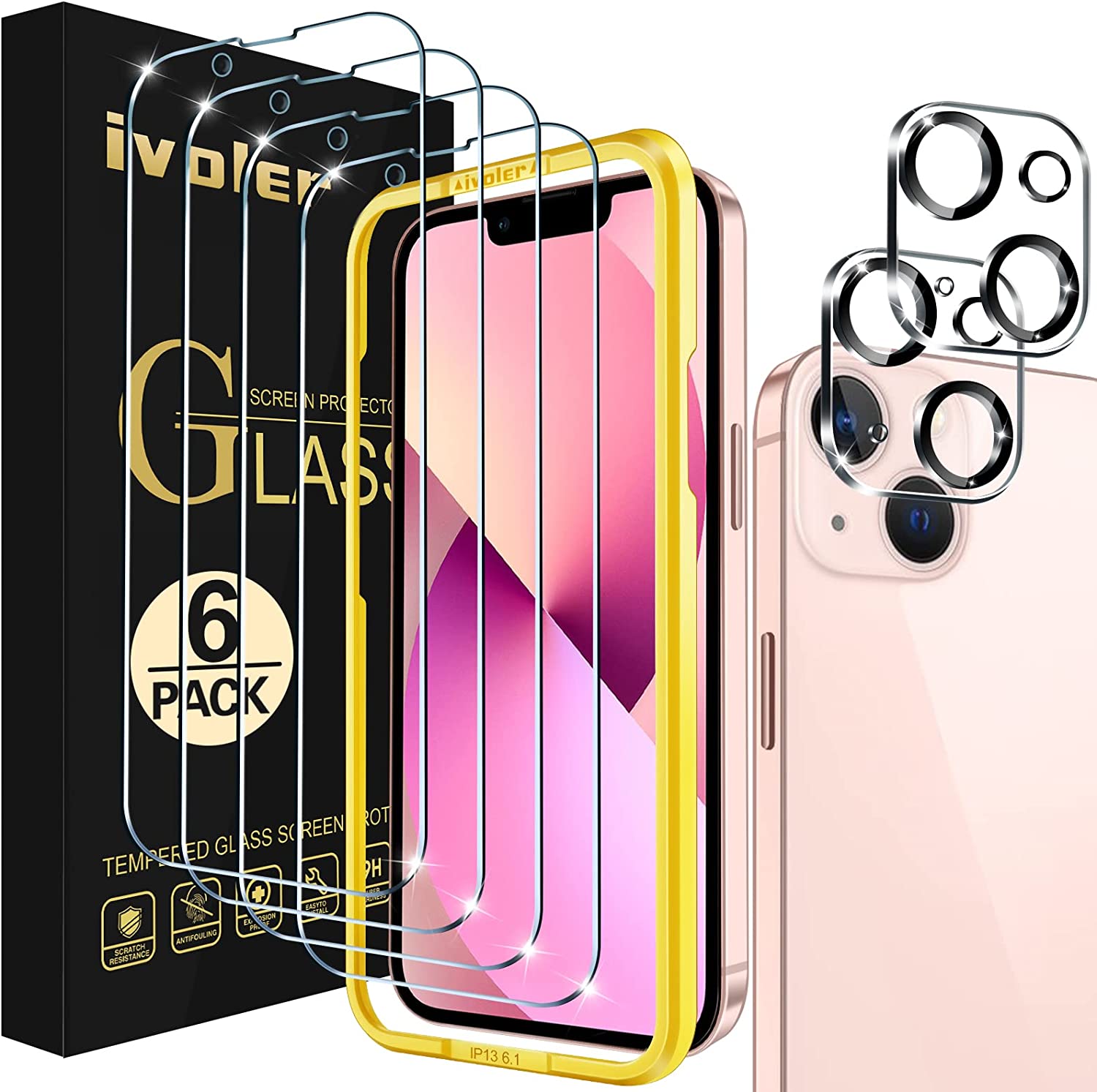 Screen Protector for iPhone 13 Pro Max/ iPhone 13 Pro/ iPhone 13/ iPhone Mini
Size:
iPhone 13 Pro Max [6.7"]
The screen protector and camera lens protector are designed for iPhone 13 Pro Max (2021 Model ) 6.7 inch and its siblings in the iPhone 13 series,  please check the phone model before buying. Even if you are an inexperienced user, it can be installed very easily. The product contains 4 * screen protector and 2 * camera lens protector.

Anti-fingerprint and high-definition function: The surface of the protective film is treated with a plasma oleo phobic coating, which is very smooth, effectively prevent fingerprints from sweat and grease, making the screen very easy to clean. 99.99% optical-grade light transmittance, effectively blocking and filtering ultraviolet rays, and enhancing the visibility of the screen.

Ultra-thin and curved design: Made of 0.33mm ultra-thin bling diamond grade hardness tempered glass, maintaining 99.99% response sensitivity and touch, ensures quick app launch, smooth games and video playing, bringing you a perfect touch experience. 2.5D rounded corner design, the edge feels smooth and never scratches.

Night shooting function: The glittering rear camera lens protector are designed for iPhone 13 Pro Max /iPhone 13 Pro / iPhone 13 / iPhone 13 Mini with enhanced light transmission function, no need to design the flash hole position, even if the flash is turned on at night , it can be 99.99 % Guarantee the original quality of photos and videos.

Specialty: Edge to edge full screen protector protection. The super durable front screen protector is designed to cover the edge of the phone as much as possible, so that the edge of the phone screen is not easily damaged, and provides comprehensive protection for your phone.