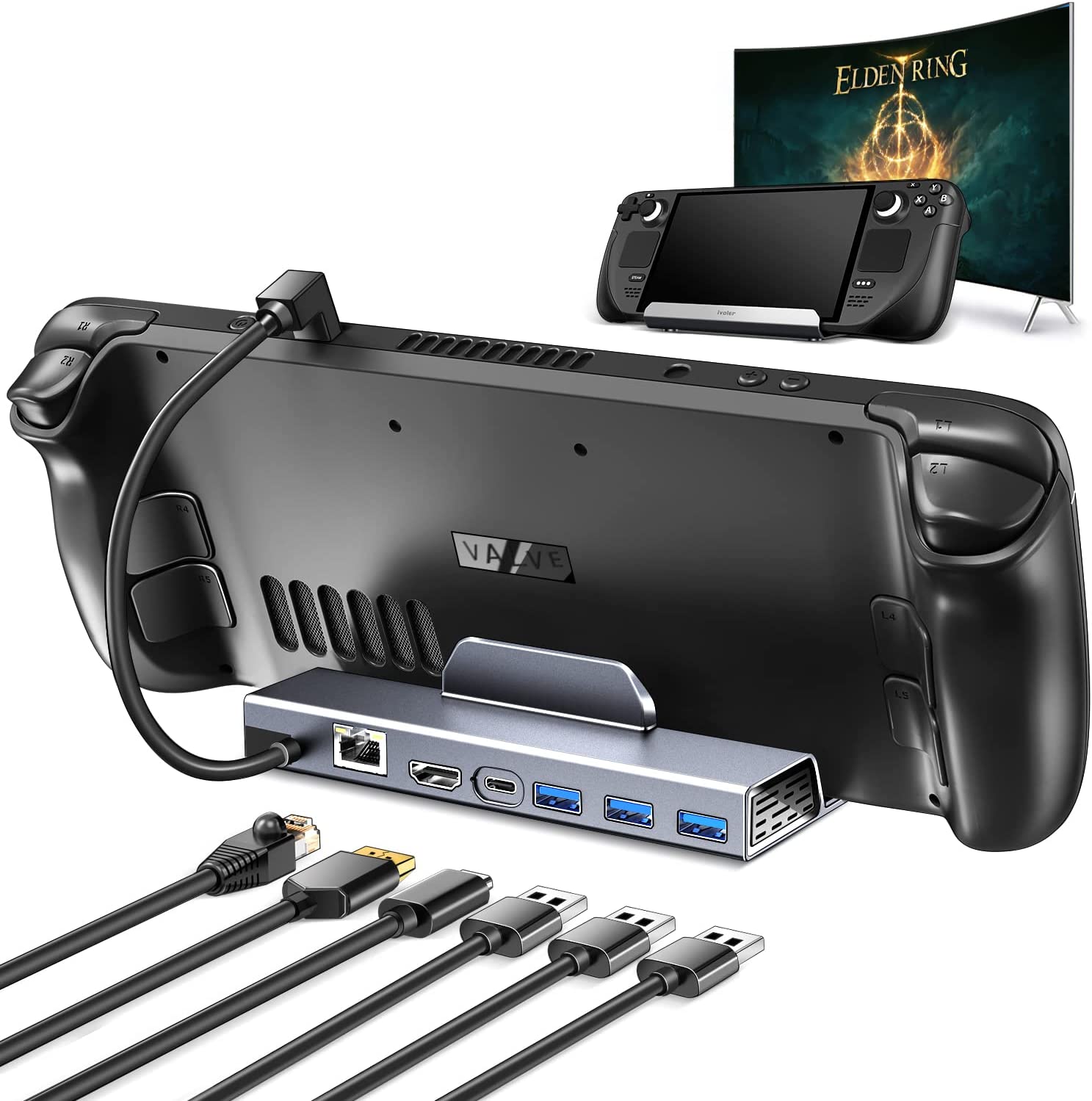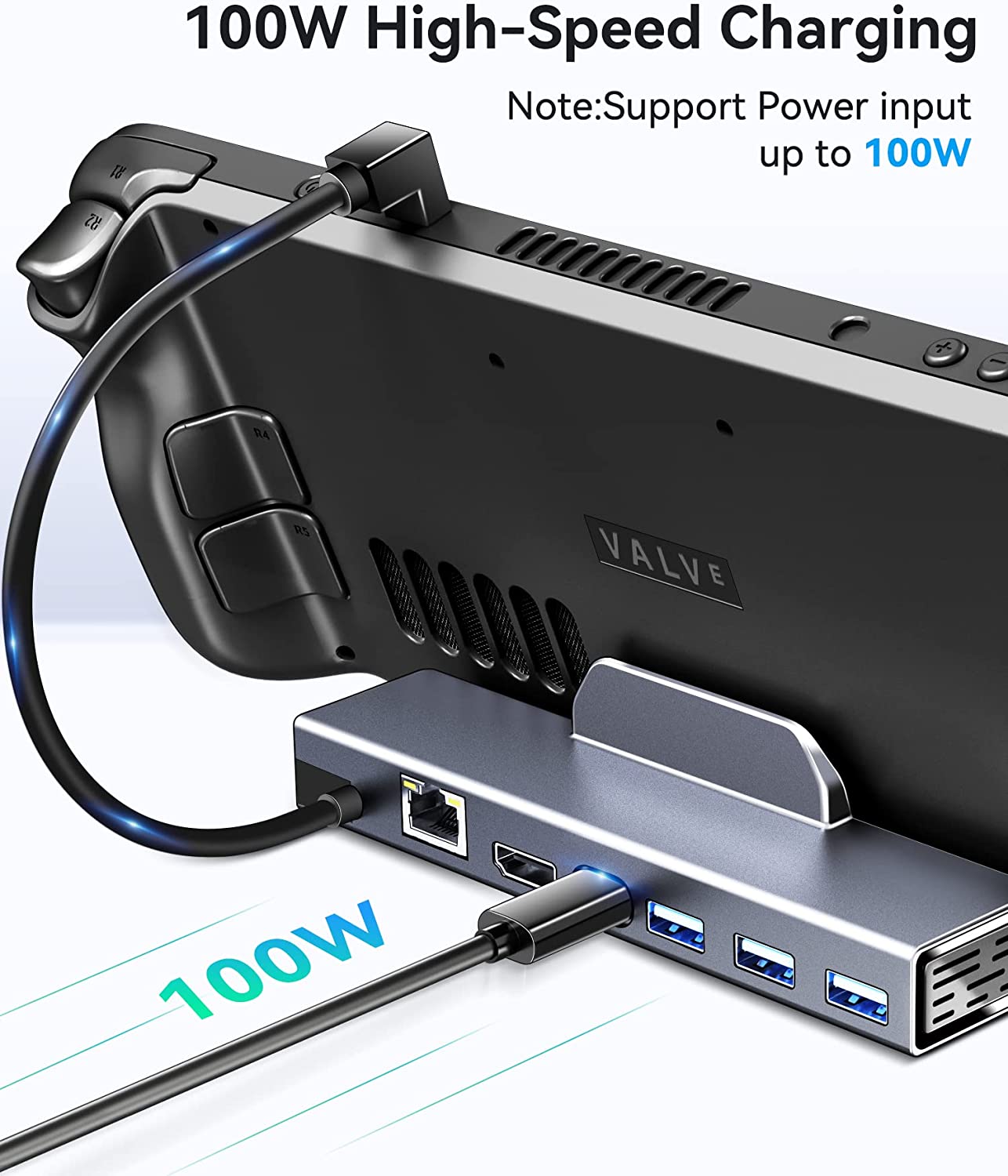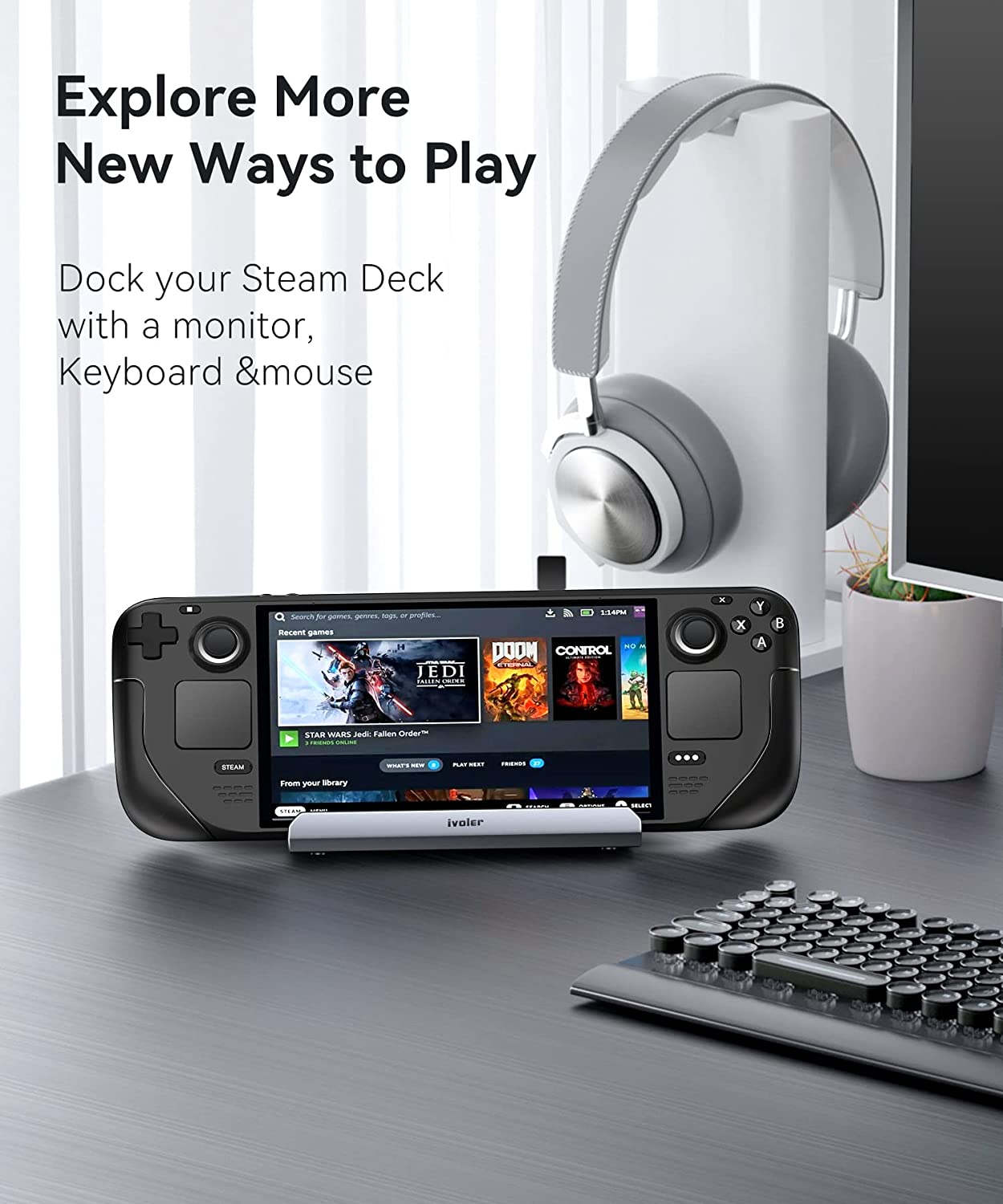 6-in-1 Upgraded Steam Deck Dock Stand with HDMI 2.0 4K 60Hz and 1000Mbps Gigabit Ethernet
⚡[One is Enough] iVoler 6-in-1 Aluminum Docking Station for Steam Deck,equipped with an HDMI 4K@60Hz output, an Gigabit Ethernet input, three USB-A 3.0 ports and a USB-C port for charging, letting you explore a new way to play with Steam Deck.

⚡[4K 2.0 @60Hz 60fps HDMI Output] The Steam Deck Dock comes with a 4K @60Hz HDMI 2.0 output. Advanced built-in chips, Plug and Play, supports HDCP 2.0 to play protected content from iTunes / Netflix / DirectTV etc. When you connect an external 4K monitor, it can provide you sharper and smoother visual experience, so you can enjoy the visual feast on your games.Please ensure your HDMI cable is 2.0 version.

⚡[Full Charging Speed for Steam Deck]: iVoler Steam Deck docking station supports 100W Max power delivery, which is sufficient to charge your Steam Deck at full speed when paired with the original charger. [Note: the MAX charging speed of Steam Deck is 45W]

⚡[Portable & Lightweight] This is A Perfect Combination for the Steam Deck.iVoler all-in-1 Steam Deck docking station blends Hub and stand together perfectly. You don't have to buy a regular hub and a stand base for your Steam Deck, which is not only easier for you to use, but also keeps your desktop neat and organized.

⚡[Safe & Reliable] iVoler USB C Hub block built-in safeguards protect your devices against excessive current, overheating, and overcharging.iVoler is a brand dedicated to providing customers with high quality product. When you encounter failure in use, please contact us, our customer service team will reply you and provide support within 24 hours.